Deleting Videos Causes Kindle HDX Issues?
0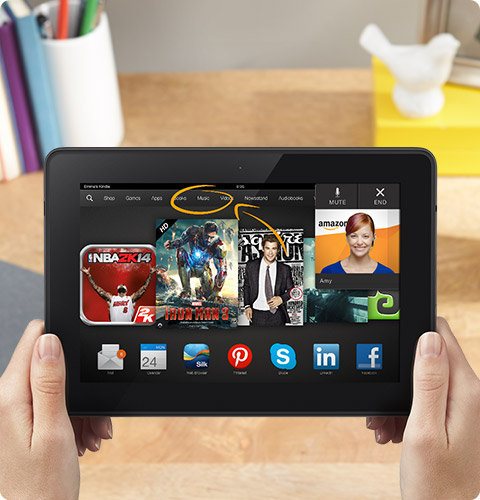 I did mention a few days back that I was going to return my Kindle Fire HDX. The device looks beautiful but I am simply not sure it is worth upgrading to. Besides, the fact that Amazon has decided to get rid of the HDMI port on these new tablets was a deal breaker for me. Many folks seem to love their Kindle Fire HDX tablets. But there are some who are having a bad experience. In fact, multiple people have complained about their Kindle Fire HDX becoming less responsive after deleting videos.
My Kindle Fire HDX 8.9″ became unresponsive while trying to delete videos. It then shut itself off and won't come back on.
explained Peter R. Forshay on Amazon. He is not alone. Others have complained about these tablets not turning on or dying after a couple of days. My tablet lasted me long enough to return it. This is, surely, not affecting all Kindle Fire HDX tablets. In fact, we did not experience any performance issues when testing the Kindle Fire HDX 8.9″. I still believe the new Kindles are overhyped.
Disclaimer:
Our articles may contain affiliate links. Please read our disclaimer on how we fund this site. As an Amazon Associate, we earn from qualifying purchases.