Audio News: Listen to the News on Your iPhone / iPad
0
by Cyrus
— 29 Jul, 2013
Reading the latest news when you are working is not always possible. That's why many people prefer listening to their favorite podcast programs and music when they work to make their work days go by faster. These 5 iOS apps let you listen to the latest news at work and stay on top of things without having to check a web browser: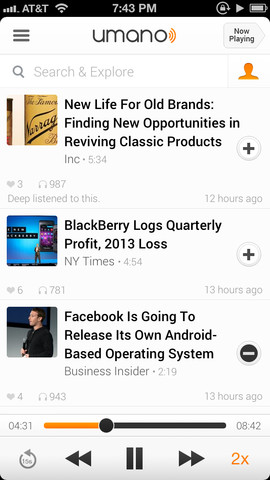 Umano: brings you the most interesting articles on topics that interest you. You get to:
download articles to listen offline
search & explore
see what your friends are listening to
make playlists of articles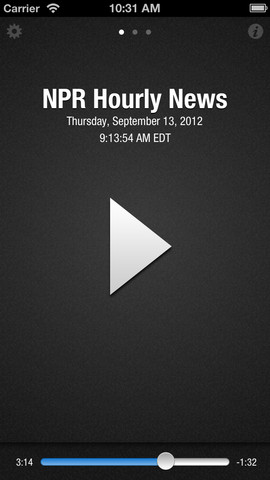 Hourly News: plays the recent news updates from multiple sources, including NPR, ESPN, VOA, and … You get to:
play the most recent news summaries
play the news in the background
control audio using remote control buttons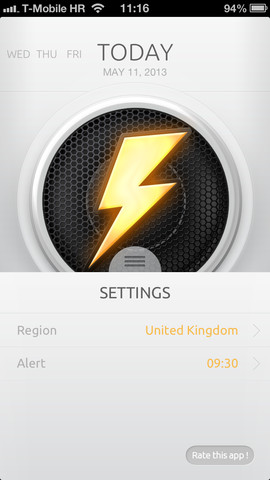 ListenApp: summarizes the most popular news into one minute audio and visual experience. Great for those of you running short on time.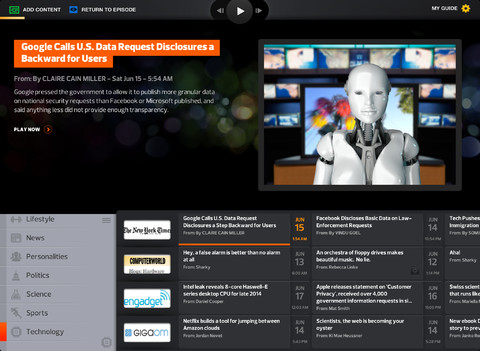 Guide: if you can watch the news and do your work at the same time, this app is for you. It is a news reader app that turns online news and blogs into a TV experience on your iPad.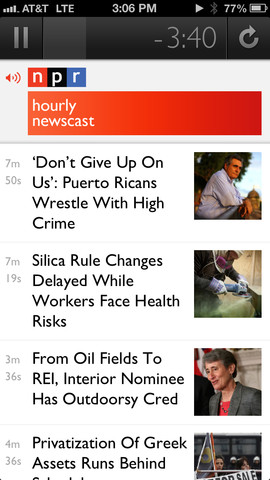 News Now: creates a playlist of the most recent NPR audio stories, so you can listen to them on your phone. You can:
use this app with AirPlay
use the playback buttons on lock screen to control the app
jump to stories that interest you.
These apps help you keep up with the news and do your work at the same time. They are great to have when you are bored too. Which one are you impressed with the most?
Disclaimer:
Our articles may contain affiliate links. Please read our disclaimer on how we fund this site. As an Amazon Associate, we earn from qualifying purchases.