Apple Sets Deadline for Amazon, Publishers
0
In the past few days, we have gone over Apple's latest plan to increase its revenue by forcing content publishers to sell their content through iTunes and taking 30% of their sales. The company has now gone ahead with its original plan and announced a deadline for publishers to comply with its 3rd party content policy. Content publishers or sellers who make their content available to iOS device owners through the web will have until March 31st to make their content available through iTunes as well.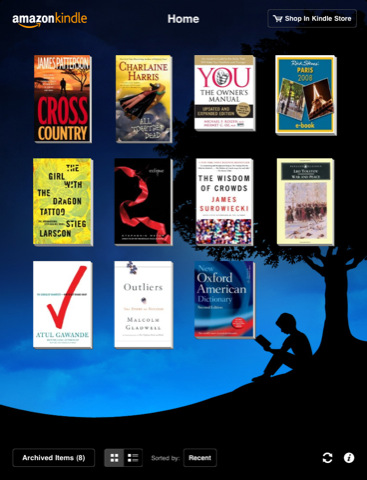 Apple has always been a controlling company. We can not blame Apple for aiming to increase its profits in the long run by leveraging the momentum behind its shiny gadgets. At this time, it is not clear how Amazon will go about implementing this plan. Will the company be allowed to offer e-books for a higher price through iTunes and leave its online prices unchanged?
So far, Apple has all the bargaining chips, considering that it dominates the tablet industry. With Android devices such as Xoom and G-Slate coming up in the next few weeks, Apple will surely struggle to keep its current market-share as high as it is today. Content publishers who can't live with Apple's plans will soon have other tablets to focus on (even though demand for iPad and iPad 2 will remain strong for the foreseeable future).
Publishers who worked so hard to bring their content to Apple iPad and pushed the product in the process have every reason to feel betrayed:
They believed that it would be a great way to access content from newspapers and magazines. So they hyped the iPad, and many of them invested in apps for it… By promoting these apps, they promoted the device. Publishers in fact helped to make the iPad successful on the market.
Amazon's plans are not clear at this point. Can the company afford to pay Apple 30% of its sales and still make a profit? Will it drop Kindle apps for iOS devices? That seems highly unlikely at this point.
Your thoughts: what should Amazon do?
Disclaimer:
Our articles may contain affiliate links. Please read our disclaimer on how we fund this site. As an Amazon Associate, we earn from qualifying purchases.