Amazon Get Serious about Kindle for Web
0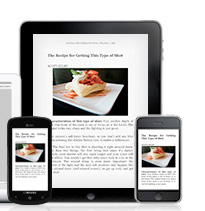 When a company is leading in a market, it is easier for it to take it slower. Amazon has dominated the e-reader market for a while. But its e-book business is being heavily challenged by Google and its cloud-based eBookStore. It did not take Amazon a whole lot of time to respond to Google eBookStore. The company told ComputerWorld that it was readying a new Kindle for Web that would enable users to read e-books in full on the web:
enable users to read full books in the browser and [enable] any Website to become a bookstore offering Kindle books.
Amazon's new Kindle service sounds exciting. But the company is still at a disadvantage considering its closed platform. Allen Weiner of Gartner agrees:
Whether there's a big battle between Google and Amazon depends on what Amazon does next. If Amazon is serious about the device space, they are going to have to open up devices … whether that is based on Windows or Android or something else.
James McQuivey, an analyst at Forrester, saw it from a different angle. In his eyes, Google's new service is good news for Amazon too:
In the long run, Google eBooks may just convert more people to e-reading who may then go on to buy a Kindle
Amazon should still be the leader in this market even after the monster of a service that Google unveiled yesterday. Amazon still has the most popular black/white e-reader on the market. It is expected to introduce an Android Tablet in 2011 to go with its Android App Store. At this point, Google has more question marks over its service than Amazon.
Which side are you on? Google or Amazon?
Disclaimer:
Our articles may contain affiliate links. Please read our disclaimer on how we fund this site. As an Amazon Associate, we earn from qualifying purchases.