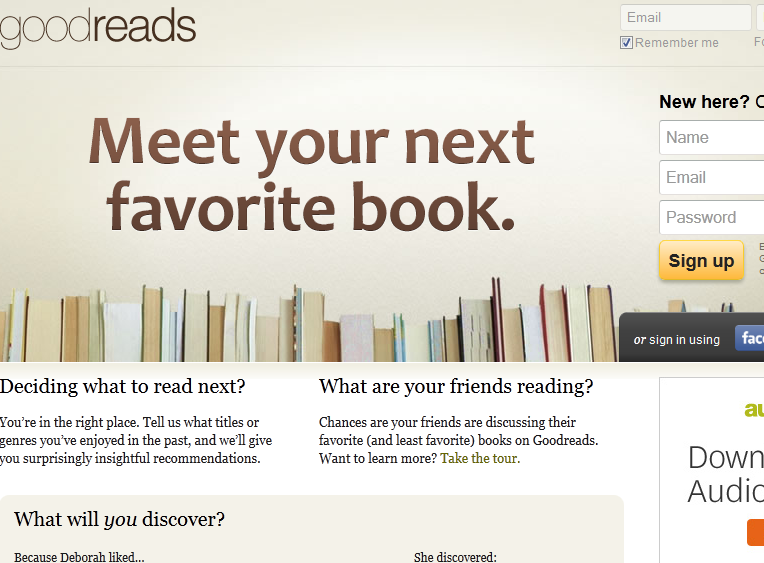 In a move that really should not surprise anyone, Amazon has decided to buy GoodReads. This is a great community for book lovers, and Amazon happens to be one of the best places to buy content from.
Amazon and Goodreads share a passion for reinventing reading … Goodreads has helped change how we discover and discuss books and, with Kindle, Amazon has helped expand reading around the world. In addition, both Amazon and Goodreads have helped thousands of authors reach a wider audience and make a better living at their craft. Together we intend to build many new ways to delight readers and authors alike,
Russ Grandinetti, Amazon Vice President, Kindle Content. Not surprisingly, many users are concerned about the future of Goodreads. According to Goodreads CEO and Amazon's VP of Kindle content, Goodreads is not going anywhere for now. It will operate as a wholly-owned subsidiary.
Amazon does intend to put its investment to good use. For instance, Goodreads users may soon be able to read their books with the Kindle Cloud Reader. The public API remains available for now. Of course, plans could always change in the future.
What's your take? Are you happy with this move?
Disclaimer:
Our articles may contain affiliate links. Please read our disclaimer on how we fund this site. As an Amazon Associate, we earn from qualifying purchases.