Amazon Boosts Kindle Fire Production
0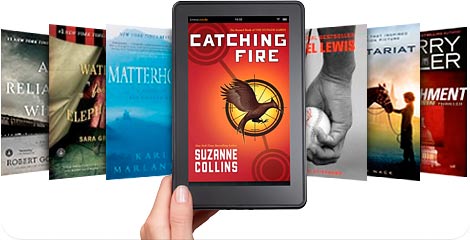 It is no secret that Amazon is losing a few bucks on every Kindle Fire unit sold. Kindle Fire has already generated a ton of buzz in the tech world and is selling like hot cakes. The demand or Kindle Fire has been so high that Amazon has been forced to ramp up its production. Amazon expected to ship around 3.5m units in 2011. Digitimes reports that Amazon expects the demand for Kindle Fire to remain strong for the next couple of months.
Amazon has recently increased its Kindle Fire orders to more than five million units before the end of 2011 as pre-orders for the machine remain strong
Amazon's loss lead strategy means that the company will lose a ton of money in the short-term in exchange for a huge increase in its marketshare. Even the $79 Kindle costs Amazon at least an extra $5 per unit shipped. Amazon has a ton of content available for Kindle products. It should be able to make these Kindles pay for themselves in the long run.
The first batches of Kindle Fire and Kindle Touch orders are expected to ship in the next couple of weeks. Not surprisingly, Amazon is already planning to bring a larger Kindle Fire to the market. These are truly exciting times for Kindle fans.
Disclaimer:
Our articles may contain affiliate links. Please read our disclaimer on how we fund this site. As an Amazon Associate, we earn from qualifying purchases.