$99 Kobo To Challenge Kindle Touch?
0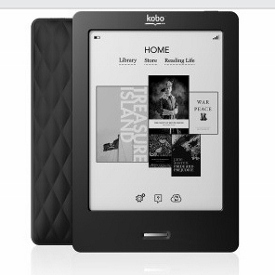 In the past couple of weeks, everyone has been talking about the new Kindle Touch and NOOK Color 2. Kobo has been making decent e-readers for quite some time now. The company has now brought an ad-supported, $99 Kobo e-reader to the market.
 Kobo Touch with Offers presents you with sponsored screens and valuable offers when your device is powered off or in sleep mode, and in other discreet places that are always outside of the reading experience, like on the bottom of your home screen.
Kobo was recently acquired by Rakuten. At this point, it is not clear how the direction of the company will change. Bringing a $99 e-reader to the market should give Kobo a better chance to stay competitive with the big boys.
Kobo is not the first company to offer ad-supported e-readers. Besides, there was a time when offering an e-reader for $99 was considered something special. Amazon is already offering the Kindle (w/ no keyboard) for $79. The NOOK Simple Touch is going for $99 but does not have any ads. Kobo has an uphill battle to properly challenge the big boys in the e-reader business.