$7000 In Damages for E-Book Piracy
0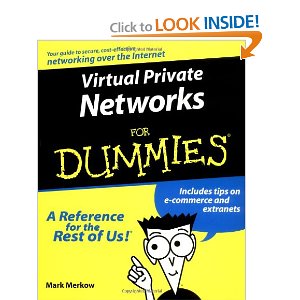 Most torrent users know the risks involved with downloading illegal movies and music. Some folks have already been forced to pay a ton of money for stealing new movies and music albums. But did you know that you could get in trouble for downloading e-books? John Wiley and Sons became the first book publisher to go after BitTorrent users in the U.S. in 2011. Many folks pirate books but only a few get caught. A man and woman from New York have been ordered to pay $7000 in damages for downloading a "For Dummies" e-book.
Wiley's plan was always to settle with the book pirates. But it has requested default judgment for the above-mentioned individuals. It seems Wiley is concerned that pirated copies of its books could damage its brand:
The damage to Wiley includes harm to its goodwill and reputation in the marketplace for which money cannot compensate. Wiley is particularly concerned that its trademarks are used in connection with unauthorized electronic products, which could contain malicious viruses
At this point, it is not clear how many other publishers are thinking about going after book pirates. But it is safe to say that more will try it if they can get away with it. The judgment is much lower in these cases than the ones we have seen for music and movie piracy. Most book pirates will most likely continue pirating books. But they should be aware of some of the risks involved. It is not just the movie and music companies that are going after BitTorrent users.
Disclaimer:
Our articles may contain affiliate links. Please read our disclaimer on how we fund this site. As an Amazon Associate, we earn from qualifying purchases.