Where To Download Free Audiobooks: 8 Websites
0
Audio-books may not be exactly the best way to go through a book, but they are the perfect option for those who just don't have the time to have a book open next to them all day. People can listen to audio-books when they are working or traveling, so there are some advantages to picking up the audio version of your favorite books. Besides, you can always download some free audio-books to have something to listen to at all times. These 8 websites let you download audio books for your Kindle or iPad for free: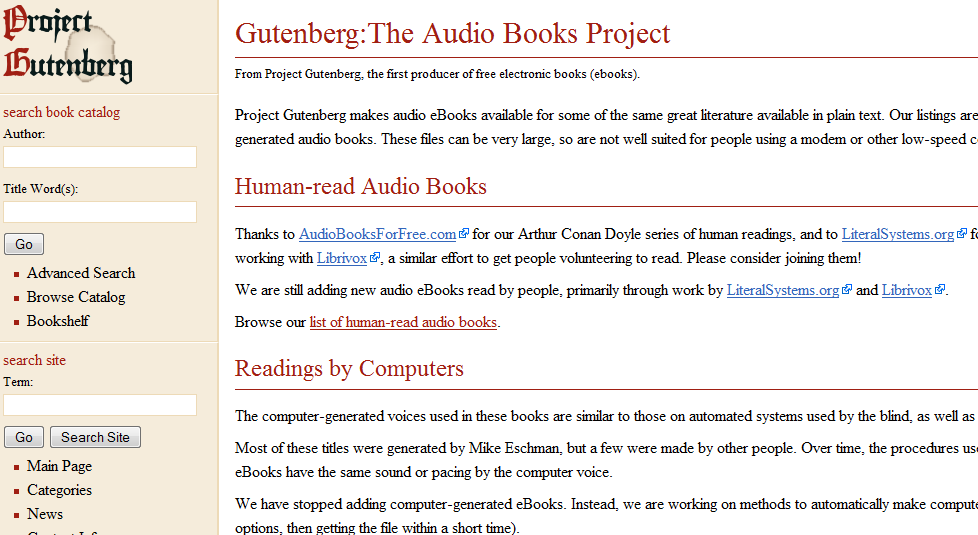 Project Gutenberg: a very exciting project that gives you access to all kinds of works (human and machine read audiobooks too). Great place to get started with your search.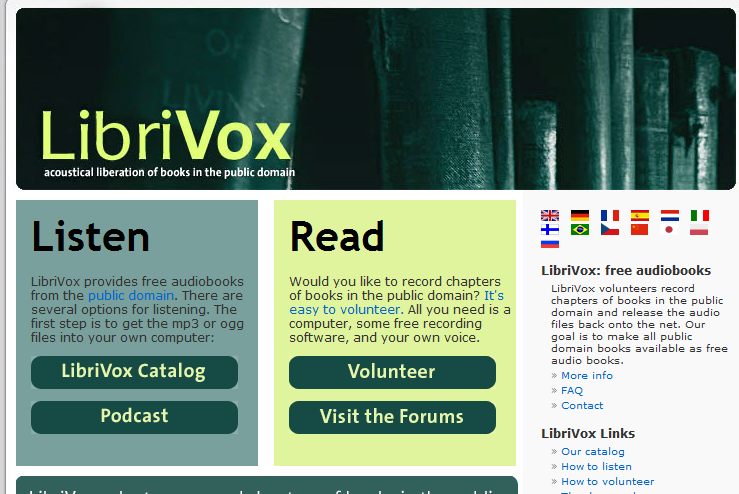 LibriVox: has a huge selection of audiobooks from the public domain. Just download the audio files to your computer, and you are all set.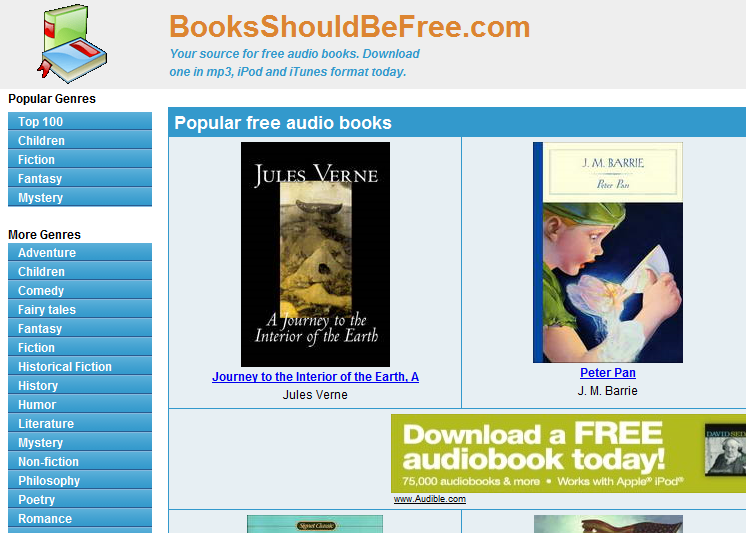 Books Should Be Free: well, they are free here. Books in multiple genres and languages are available through this website. You can download your files in multiple formats.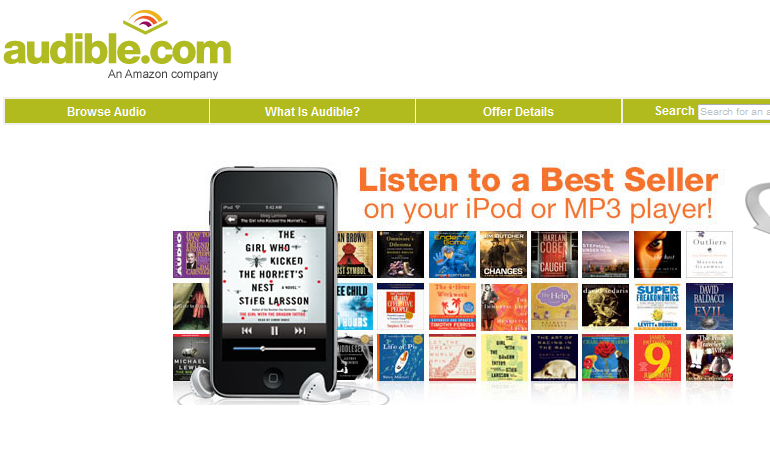 Audible: Audible is a very good source of paid books, but it does actually have free audio-books and sample content. You can't go wrong with Amazon.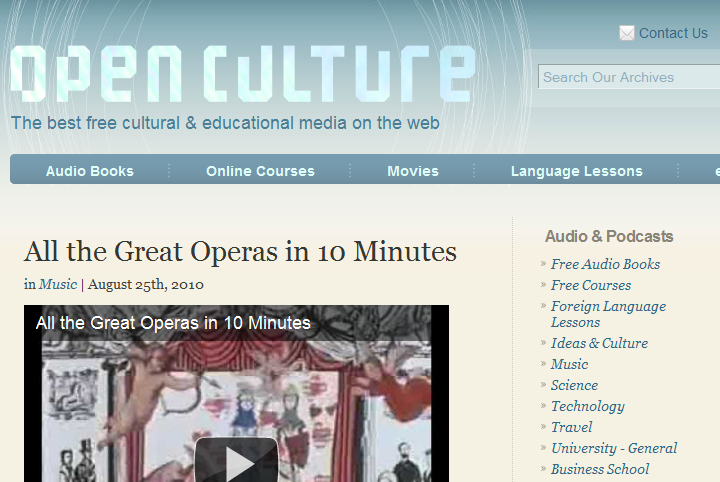 Open Culture: a decent source of culture and educational audio-books. Technology, science, music, and travel audio-books are available for download through this website (includes pod-casts and lectures too).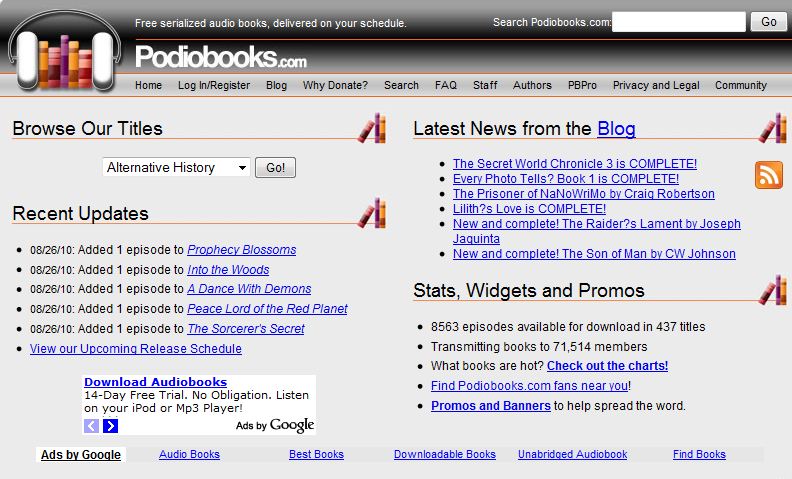 Podiobooks.com: if you are interested in receiving your audio-books over a period of time (like a pod-cast), this is a site worth checking out.
Thought Audio: Thought Audio is not the largest source of free audio-books, but it does have a decent selection of classical works.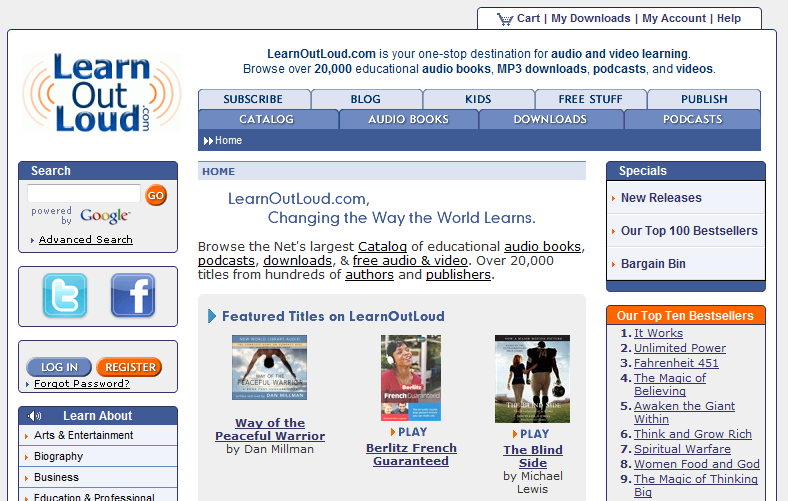 Learn Out Loud: it has a huge library of educational audio books, pod-casts, and even videos. It has a pretty to navigate interface. It has both paid and free works.
Where do you get your audio-books from?
Disclaimer:
Our articles may contain affiliate links. Please read our disclaimer on how we fund this site. As an Amazon Associate, we earn from qualifying purchases.