Toshiba Libretto: a Must Have LCD E-Reader?
0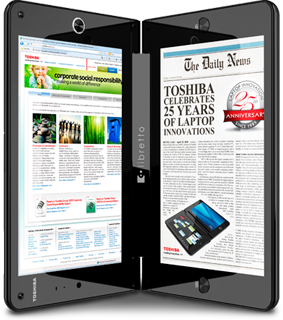 The LCD-based e-readers do not get as much love as Kindle and other E-ink devices from e-book addicts. They may be harder to read books on (feel like reading on a laptop). But there are a few of them that are worth a serious look. Toshiba Libretto is one of those devices. It is a dual-screen tablet that runs Windows 7 and has a processor that packs a punch. It has plenty of RAM and is fully capable of handling those HD videos. What's fun about this product is the fact that you can stretch your window across both displays or tackle two different windows at the same time.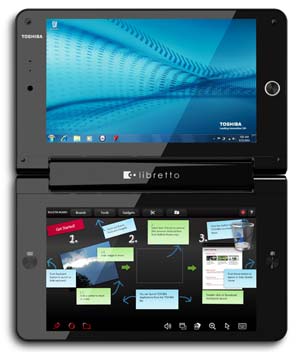 Toshiba Libretto is more than just an e-book reader. Users can technically use this device to go through their PDF documents and keep up with their favorite blog feeds. It can be used to watch movies and play games as well. It's an energy star device so its battery life should not be that bad (though it won't come close to anything Kindle or other e-ink readers offer).
Toshiba Libretto may not have an E-ink display, but it does offer some unique features. Its price won't impress traditional e-reader fans though. Toshiba Libretto is more of a mini laptop. If you do not have any issues reading books on your laptop, Toshiba Libretto could be the right e-reader for you.
Are you impressed with Toshiba Libretto?
Disclaimer:
Our articles may contain affiliate links. Please read our disclaimer on how we fund this site. As an Amazon Associate, we earn from qualifying purchases.