Survey: Tablets Used Mainly for Gaming
0
When iPad 1 was released to the market, we predicted that the device will be too distracting for most folks to use it as a dedicated e-book reader. Apple iPad has a lot of merits and is a wonderful tablet by all means. Unfortunately, most people use their device to play games. A recent survey by Admob indicates that the majority of tablet owners use their device for entertainment purposes.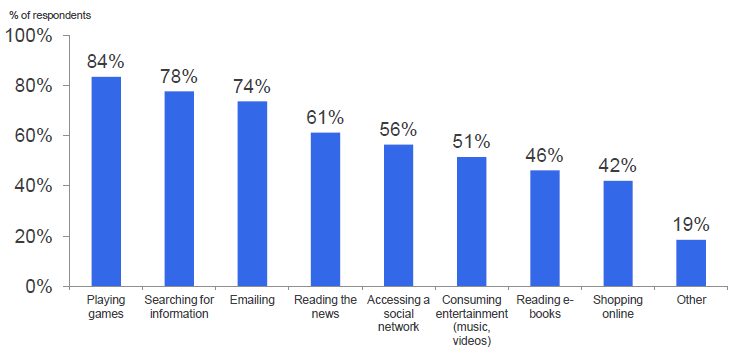 The survey suggests that most folks use their tablets at home (at night the majority of time). Even without this survey, there are many signs that tablets are being mainly used for gaming and entertainment. A quick look at the top applications in Amazon Appstore and iOS App Store shows how games are dominating top grossing and "best lists."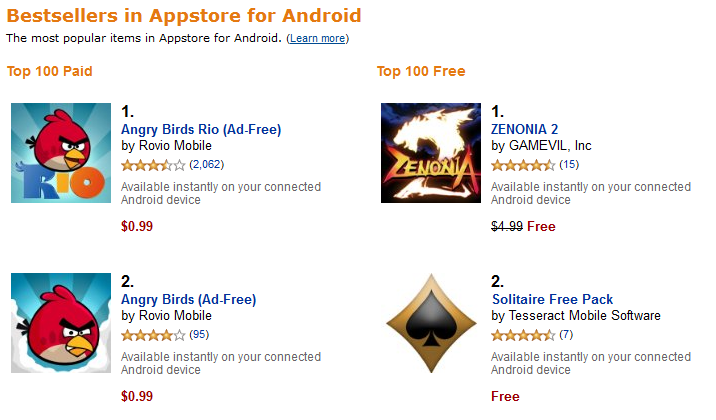 At this point, tablets are bringing out the casual gamer in people. Apple iPad games won't beat PS3 games in graphics or complexity anytime soon. But there are plenty of cheap, entertaining games available for iPads and Android tablets. This does not mean people won't use tablets to read e-books. It just shows why devices such as Kindle are superior to tablets for e-reading.
Disclaimer:
Our articles may contain affiliate links. Please read our disclaimer on how we fund this site. As an Amazon Associate, we earn from qualifying purchases.