Kindle Paperwhite Out of Stock?
0
That's right. Either Amazon is planning to release new e-ink Kindles soon or it simply can't handle the demand for its Kindle Paperwhite e-reader. We are not particularly a fan of the Kindle Paperwhite considering that it did not perform well in our tests. At the same time, the device is one of the better E-ink e-readers on the market. Amazon is expected to announce the new Kindle Fire tablets soon. It seems logical that E-ink Kindles will be announced at the same event.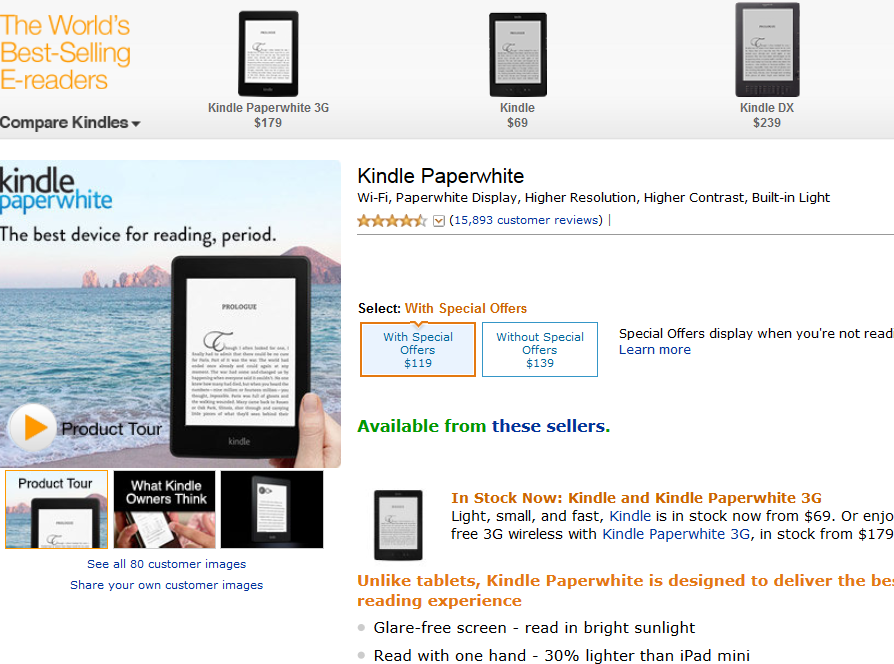 We have been waiting to get our hands on Kindles with bendable displays. That is not happening this year. In fact, the new E-ink Kindles should offer minor upgrades over the current models. For what it's worth, Amazon is still selling Kindle DX e-readers. So E-ink e-readers are not going anywhere.
Disclaimer:
Our articles may contain affiliate links. Please read our disclaimer on how we fund this site. As an Amazon Associate, we earn from qualifying purchases.