Kindle Fire to Go 10-Inch?
0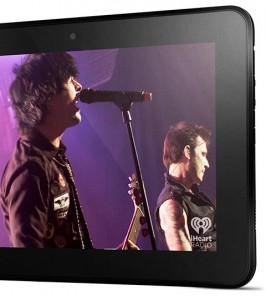 We first heard about the 10 inch Kindle Fire months ago. Since then, Amazon has released multiple Kindle Fires. But it has not announced when its larger Kindle Fire tablets will be released to the market. The Kindle Fire brand is is now more than established for Amazon to go ahead with this move. As Richard Shim, an analyst at NPD DisplaySearch, has told CNET, the 10-inch Kindle Fire will be released later this year. It will feature a 2,560×1,600-pixels 10.1-inch display with about 300 PPI.
This Kindle Fire will be competing against the Nexus 10 and the iPad. Mass production of this device will start in the third quarter of 2013. How much will this cost? My guess is it will be under $399 (to push Nexus 10 harder). We will have to wait and see on that.