Is Barnes & Noble In Trouble?
0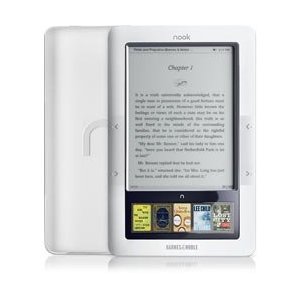 We have always preached about consumers doing thorough research before picking up an e-book reader. Buying an e-reader from a company that could be in trouble financially does not seem like a smart idea. We have already seen the end of Borders. Kobo was never over-reliant on Borders so it will survive. The latest report by NY Post suggests that B&N could end up in trouble in the near future too. Apple is not interested in buying the company. Now the talks with billionaire Malone to sell a 70 percent stake in B&N have hit a snag.
B&N has spent a ton of money to make NOOK competitive against Amazon Kindle. Amazon has kept lowering Kindle's price, putting even more pressure on its rivals. As Daily Finance reported, John Malone is known for investing in troubled companies that could have a bright future. But the fall of Borders suggests brick & mortar book stores may not have that bright of a future in the first place.
We are only a couple of months away from Amazon challenging B&N's NOOK color with its own tablet. Kindle 4 is apparently in the works as well (with touchscreen technology). How long can B&N afford to spend heavily in NOOK to stay competitive? That remains to be seen. The future seems cloudy for B&N though.
Disclaimer:
Our articles may contain affiliate links. Please read our disclaimer on how we fund this site. As an Amazon Associate, we earn from qualifying purchases.