How to: Convert Google Reader Feeds to Kindle & EPUB
2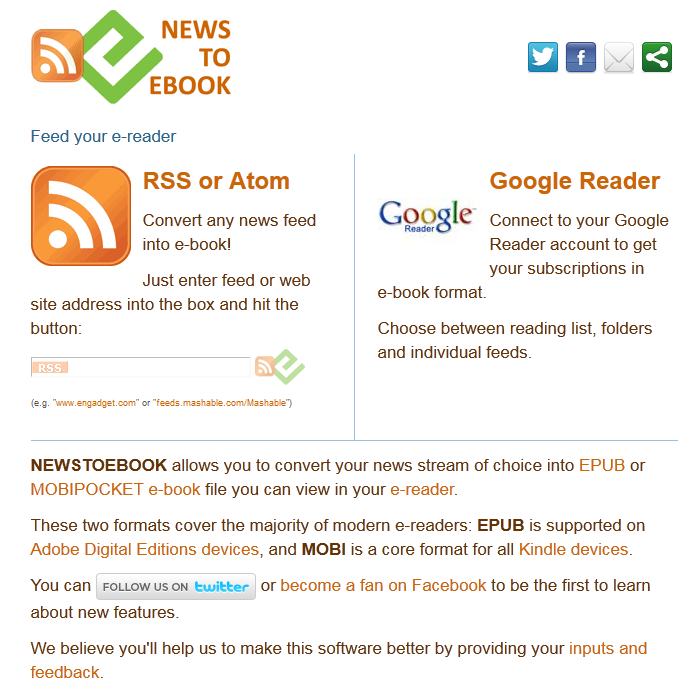 Google Reader is my favorite RSS reader. It has hundreds of feeds that I keep up with on a regular basis. You can access Google Reader on your computer or tablet easily. Wouldn't it be nice if you could view the latest updates from your favorite sites on an Amazon Kindle or NOOK Simple Touch? News to Ebook is a free service that publishes your Google Reader feeds to EPUB or MOBIPocket files.
The tool is very easy to use. You can provide it with a single RSS feed or connect it to your Google Reader account to create an e-book out of your favorite feeds. You can pick and choose which folders or feeds you would like your final file to include. Users get to preview their content before getting the e-book. Both MOBI and EPUB formats are supported.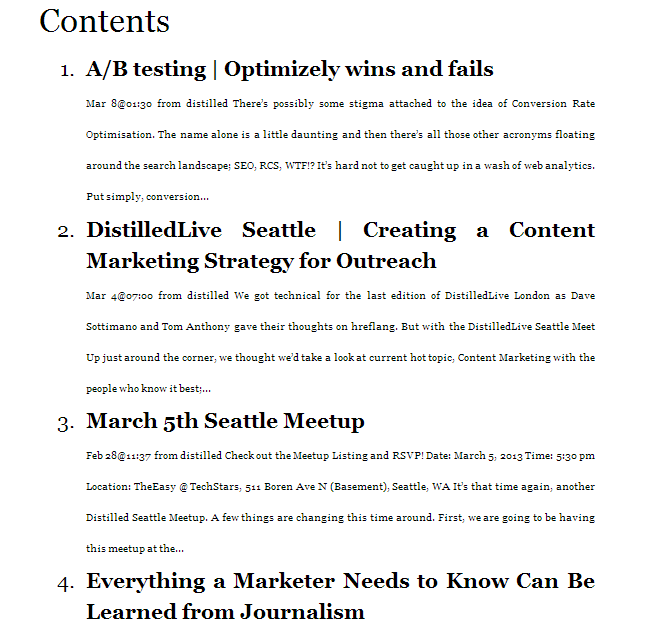 News to Ebook is not perfect but enables you to read Google Reader feeds on your E-ink e-reader. The tool is available for free.