How to Add Amazon's Send to Kindle Button To Your Site
0
In the past few months, we have covered a number of ways you can go about adding a send-to-Kindle button to your website. Amazon has now released an official Kindle button for websites. It lets your readers save their pages to read later on their Kindle. You have two ways to add this button to your site. You could always download its WordPress plugin if you run your website using that platform.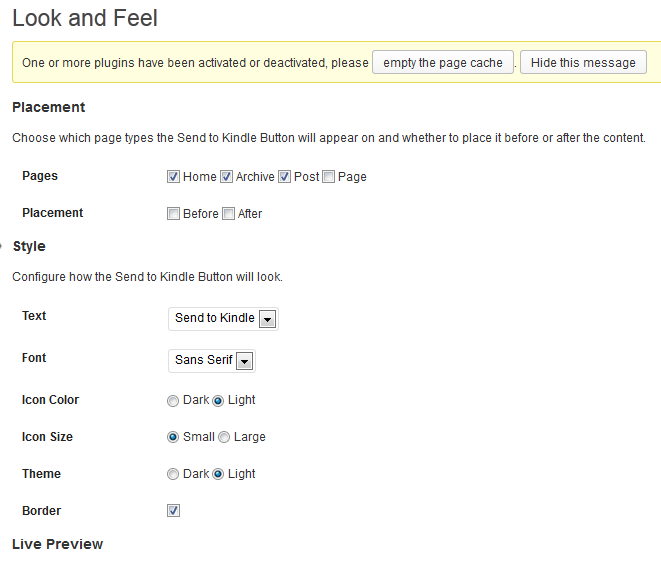 The Send to Kindle Button is available for all sites though. Amazon has a simple tool that generates the appropriate code snippet for your website. You can change text, font, theme, and icon color. The tool lets you mark your title, author, date, and body on your pages. It supports Open Graph, schema.org, and hNews.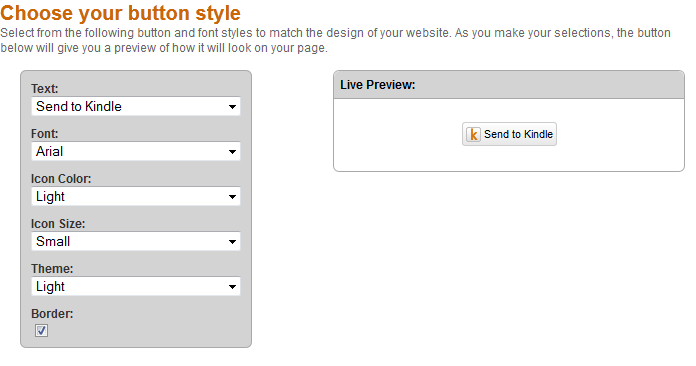 Send to Kindle is a free tool. It won't drive a ton of traffic to your site but it will enable your visitors to save your content for future references on their Kindle. Get your code here.