Harry Potter Ebooks Coming to Google Books
0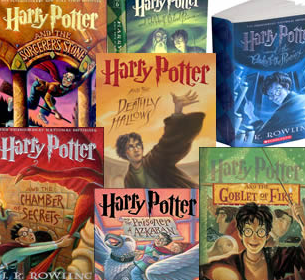 No matter what one thinks of Harry Potter books, there is no question these books are in demand. People don't seem to be able to get enough of them. Many of us have already seen the epic movies based on these books. But one can get a better sense for the story by reading these titles. Thanks to Rowling's Pottermore effort, Harry Potter fans will be able to read these titles through Google Books.
When you buy a Harry Potter ebook from Pottermore, you will be able to choose to keep it in your Google Books library in-the-cloud, as well as on other e-reading platforms… Pottermore and Google are teaming up to integrate Pottermore with a number of Google products,
explained Larissa Fontaine of Google Books. If you noticed, there were no mentions of Amazon in that statement. This is quite a smart move by the author though. She controls her destiny with these magnificent titles. The author has significant bargaining power when dealing with giants such as Amazon or Google. Google is the clear winner here. Not only it has managed to snatch a giant series for Google Books, it gets to run Google Checkout for payments.
Kindle owners should not be too worried though. Amazon understands how popular these titles are, which is why the company is working on its own Harry Potter deal:
We're working closely with Pottermore to make sure Kindle customers will be able to buy and read J.K. Rowling's Harry Potter books,
Amazon told ZDNet. Authors can learn a lot of lessons from the way JR Rowling has handled this.
Disclaimer:
Our articles may contain affiliate links. Please read our disclaimer on how we fund this site. As an Amazon Associate, we earn from qualifying purchases.