5 Extra Large Tablets You Should Not Miss
0
Most of us have tried 7- and 10-inch tablets already. Even though those have small screens, they are easier to carry around. Larger tablets are quite handy for playing games, designing things, or collaborating with your colleagues. Here are 5 18+ inch tablets you shouldn't miss: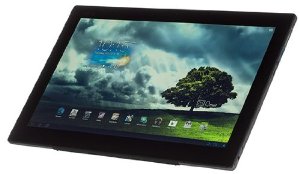 ASUS Transformer AiO P1801: a hybrid all-in-one desktop with Android Jelly Bean and Windows 8. It has a 1TB HDD with 8 GB RAM and a 18.4 inch display.
Sony VAIO Tap All-in-One Touchscreen: a 20 inch all-in-1 desktop PC that can be turned into a tablet. It has a rechargeable battery and runs Windows 8.

XPS 18 Touch by Dell: has a full HD touch display with built-in feet. It has a battery life that runs for 5 hours. The device weighs only 5 lbs.
IdeaCentre Horizon Table PC: the largest device listed here. It has a 27 inch touchscreen display with an Intel Core i7 processor. The included battery can last for up to 2 hours on a full charge. It ships with 1 eDice + 2 Strikers + 2 Joysticks.

Panasonic 4K tablet: this is an elegant tablet with a 20 inch screen. It has a 20 inch display with an Intel Core i5 3427U vPro processor. It features a 3840×2560-pixel resolution display.
Considering their size, it is not a surprise that these tablets are not very portable. They are not cheap either. But it is nice to have some choices here.
Disclaimer:
Our articles may contain affiliate links. Please read our disclaimer on how we fund this site. As an Amazon Associate, we earn from qualifying purchases.