Cybook Odyssey reader: High Speed E-Ink Display?
0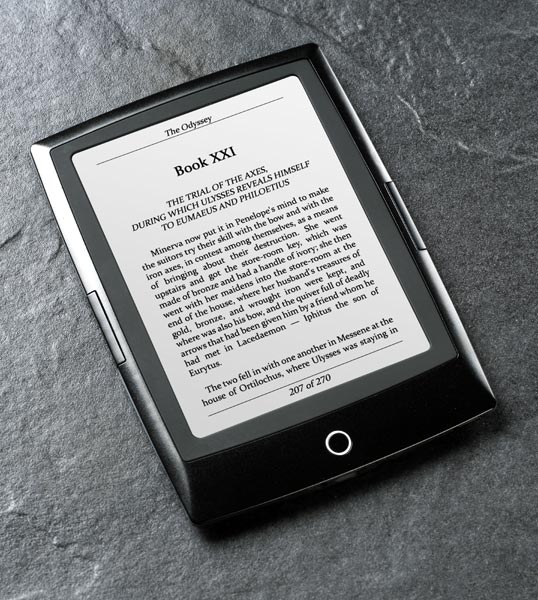 We are going to see a bunch of new e-readers released to the market by the time this year is over. Amazon and B&N are both releasing new products. But they are not the only game in town. Bookeen is planning to bring Odyssey reader to the market with high speed E-Ink technology on board. Bookeen has demonstrated its modified E-ink Pearl displays in the past. They are capable of handling video and full web browsing. Cybook Odyssey reader is expected to have a touchscreen too.
The device will have a 800MHz Cortex A8 processor inside. It will support WiFi for downloading content. HSIS technology is expected to offer a faster experience to Odyssey reader owners. In Cybook Odyssey, Bookeen essentially offers a tablet like experience without ditching E-ink. The device is expected to ship in Europe in the next few weeks.