Amazon Removes 5000 E-books from Kindle Store
0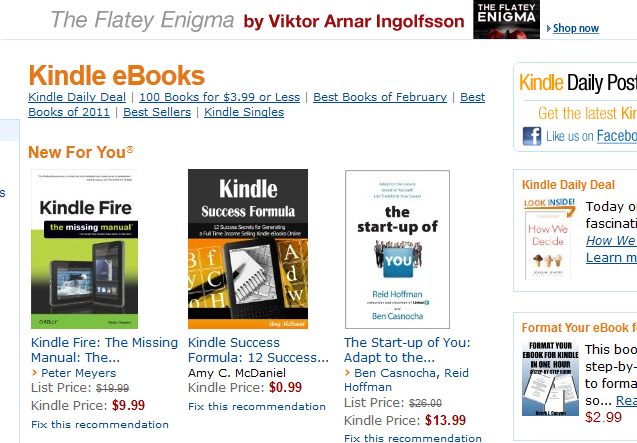 If you have noticed the Kindle Store having less e-books these days, it is due to the fact that it does. Amazon has removed nearly 5000 eBooks from the Kindle store after the Independent Publisher Group refused to sign a new contract with Amazon. It is not surprising that some of these publishers don't feel like signing with Amazon again. The company is putting publishers and distributors under pressure to get deals with more favorable terms.
Amazon.com is putting pressure on publishers and distributors to change their terms for electronic and print books to be more favorable toward Amazon. Our electronic book agreement recently came up for renewal, and Amazon took the opportunity to propose new terms for electronic and print purchases that would have substantially changed your revenue from the sale of both. It's obvious that publishers can't continue to agree to terms that increasingly reduce already narrow margins,
IPG's president Mark Suchomel explained. For those of you not familiar with IPG, it is a Chicago-based distributor which represents around 4000 publishers. The print titles from IPG clients will still be available on Amazon. These e-book titles will be available through other e-book sellers. IPG's client are not interested in giving away more margins just to get a deal done with Amazon.
Multiple sources are reporting that Amazon is asking for steeper discounts to get new deals done with publishers. It will be interesting to see who else joins IPG clients out of the Kindle e-book store.
Disclaimer:
Our articles may contain affiliate links. Please read our disclaimer on how we fund this site. As an Amazon Associate, we earn from qualifying purchases.