Amazon Punches Back at Discovery Communications
0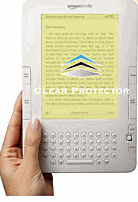 You may remember a couple of months ago, Discovery Communications sued Amazon for infringing its copyright system on both Kindle 1.0 and 2.0. Many experts didn't think too much of the lawsuit. But it seems Amazon is ready for a fight. Amazon has decided to counterclaim Discovery's lawsuit with one of its own. Amazon is arguing that Discovery Communications has infringed on its e-commerce patents. Two can certainly play that game.
This development is not that unexpected. There will most likely be a settlement between these two companies, and without a counterclaim Amazon would not have a strong hand in negotiations. Amazon's claims does not seem to be related to e-books, but it's still serious enough to get Discovery to the table.
Amazon's counterclaim covers everything from Discovery's store to the use of shopping carts in that store. Amazon has a whole lot of patents in this area, and Discovery does seem to be infringing upon them in their e-commerce operations. I still believe that Discovery will push for some sort of compensation, but at least Amazon will have somewhat of a hand to push back. Ultimately, these lawsuits will most likely have no affect on the Kindle product line and how we go about using our Kindles. That's good news!
Disclaimer:
Our articles may contain affiliate links. Please read our disclaimer on how we fund this site. As an Amazon Associate, we earn from qualifying purchases.