Amazon Preparing For Tablet Battle with Google?
0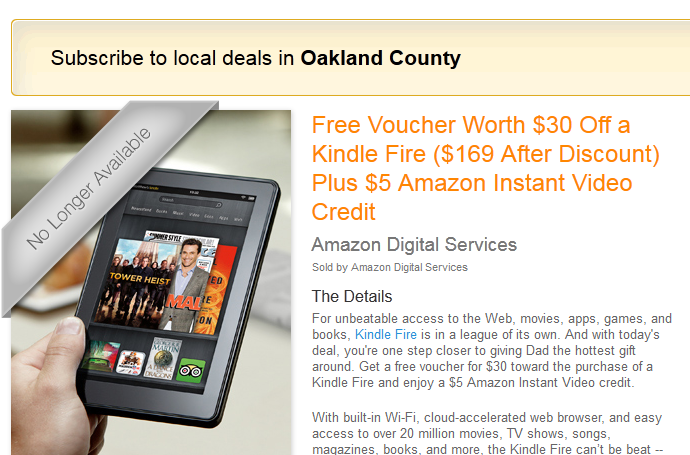 Amazon has been selling Kindle Fires at a slower rate in the past few months. The device was quite hot early on but sales have become stagnant recently. We have already seen a few local deals that let people get their hands on these tablets for $30 or so less. As IDC has reported, shipments of the Kindle Fire have gone from 4.8M to only 0.7M from Q4 2011 to Q1 2012. The time may be right for Amazon to bring its new tablet to the market. Not only that, the Kindle Fire could see a permanent price drop considering that Google's Nexus tablet is just around the corner.
The Kindle Fire may have been special when tablets were retailing for $499. But we have more budget tablets around these days. The device has its own pluses but badly needs an upgrade by Amazon. Amazon has been working with advertisers to subsidize the Kindle Fire with ads. I am not quite sure how successful Amazon has been with that effort.
Amazon is expected to bring a 8.9 inch tablet to the market later this year. In the meantime, it may afford to permanently drop Kindle Fire's price in the near future. The company was not making money from its hardware sales anyway. It will be interesting to see how the introduction of Google Nexus tablet will force Amazon to step up its game.
[Image credit: Amazon]
Disclaimer:
Our articles may contain affiliate links. Please read our disclaimer on how we fund this site. As an Amazon Associate, we earn from qualifying purchases.