Amazon Launches Kindle Store For UK Customers
0
Yesterday, we received an e-mail from Amazon about its new Kindle store. At first, we discarded the e-mail as it looked awfully like a spam e-mail. As it turned out, the story discussed in the e-mail was true. Amazon has indeed launched a new Kindle store for UK customers. Kindle books can be purchased for as low as £1.96, which seems like a good deal.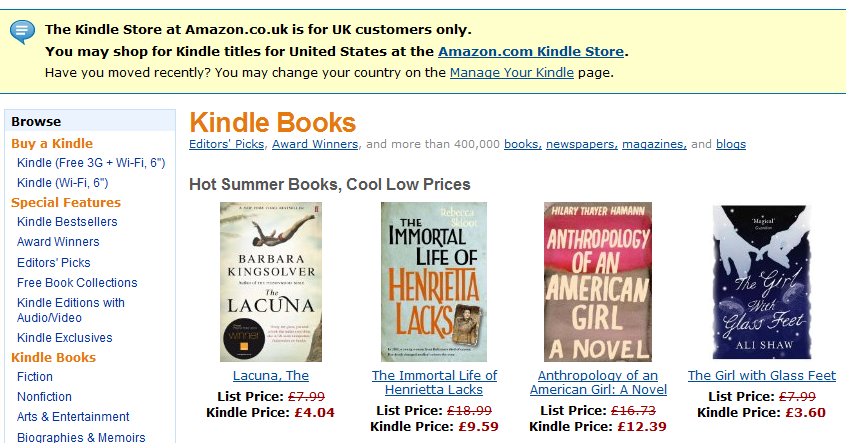 It's interesting to note that the books in UK Kindle store turn out to be a bit cheaper than the very same ones in the U.S. store (using the latest exchange rate). The Kindle store for UK does seem to recognize customers' location based on their IP (which is why we received the message in the above screen-shot).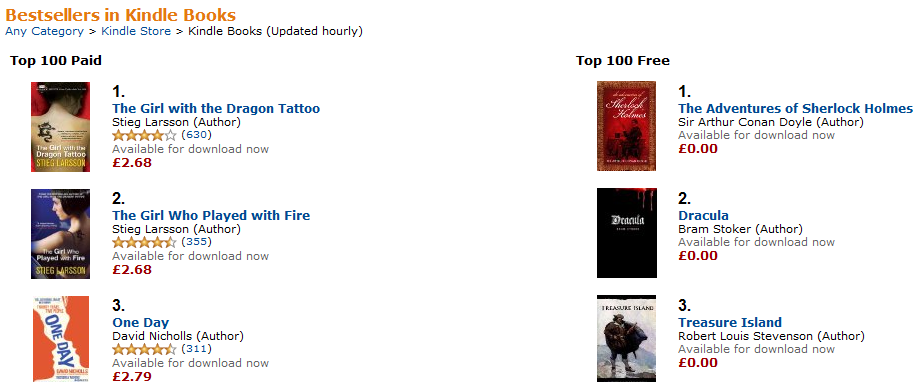 It is exciting to see Amazon get more serious about its international plans. It has already run out of Kindle units to ship (starting in a couple of weeks), but Amazon has set the foundation for another successful end-of-the-year for its Kindle family. Amazon may not be interested in winning the hardware game (seems like it), but it has huge advantages over its competitors when it comes to content distribution.
It'd be interesting to see whether Amazon implements similar plans for other countries such as Canada. But first, it needs to get some of those Kindle units in stock and ready to go. Can Kindle competitors keep up? That remains to be seen.
Disclaimer:
Our articles may contain affiliate links. Please read our disclaimer on how we fund this site. As an Amazon Associate, we earn from qualifying purchases.