Amazon Kindle 4 WiFi: Compact, Affordable
0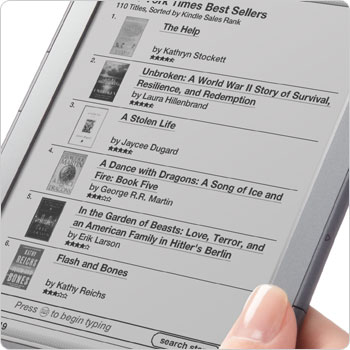 While Amazon has introduced multiple Kindle models at its announcement event, not everyone of those new models are shipping just yet. Kindle Fire and Kindle Touch are both expected to start shipping in the second week of November. Kindle 4 WiFi has already shipped though. This is a more compact Kindle and costs only $79 ($35 lower than its predecessor).
Kindle 4 WiFi does not have a keyboard, unlike its predecessor. You get a 5-way controller to get things done on it. The device is considerably more compact in comparison to Kindle 3. It weighs only 5.9 ounces. It has less storage in comparison to upcoming models. Its battery will last only for a month, as opposed to Kindle Touch's 2 month battery life. You do get what you pay for here.
Should you upgrade to Kindle 4? You may not want to if you already have a working Kindle 3 unit. The new Kindle WiFi is more affordable, weighs a bit less, and is more compact. But it does not have a better screen. Unlike Kindle Touch, you won't be able to use your fingers to interact with your content on Kindle 4 WiFi. These will make great gifts but are probably worth passing up on for happy Kindle 3 owners. If you plan to upgrade your E-ink reader, Kindle Touch seems like the most logical option at this point.
Disclaimer:
Our articles may contain affiliate links. Please read our disclaimer on how we fund this site. As an Amazon Associate, we earn from qualifying purchases.