10 Premium Cases for Kindle DX
0
by P. Rad
— 18 Dec, 2009
So you own a Kindle DX? It's one of the best gadgets you can pick up for the holiday season. Of course, if you do plan to pick one up these days, you want to make sure you pick a protective case to keep your gadget safe on the road. I would personally go with a case that is in the middle of the road (price wise). But if afford more expensive cases, there are some very stylish DX cases one can pick up. Here are 10 premium Kindle DX cases you should check out: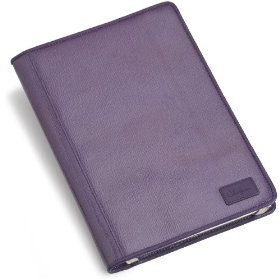 Cole Haan Hand-Stained Patent Leather Kindle DX Cover: I own one of the original Cole Haan cases for Kindle 2.0, and I can tell you they are made out of the best material possible. Very stylish.
OCTO Vintage Leather Kindle DX Book Cover: has a sophisticated look and feel to it. Keeps your Kindle safe and lets you use it when it's inside.
Cole Haan Hand-Stained Patent Crocodile Print Kindle DX Sleeve: very good looking sleeve for guys and ladies. Perhaps the best croc case on the market.
Piel Frama Amazon Kindle DX Premium Leather Case: Piel Farma is known for offering some of the best protective cases on the market. This one protects your Kindle against scratches and is very convenient to use.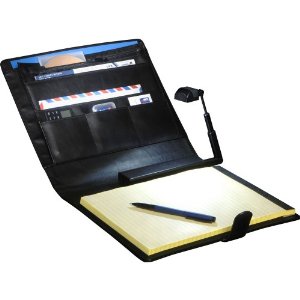 Periscope Lighted Portfolio and Kindle DX Cover: Periscope cases are often solid and are designed for business professionals. Comes with a built-in light.
i-nique portfolio Limited Edition Platinum series leather case: if you are looking for a protective case and Kindle stand all fit into one accessory, this is the case you need to pick up.
Cole Haan Hand-Stained Pebble Grain Leather Kindle Cover: yet another attractive design from Cool Haan. These are not cheap by any means but great for business professionals.
Noreve Kindle DX case: it is made out of top quality handcrafted leather for the Kindle DX and great for travel. It's very slim and portable.
OCTO Leather Seamless Sleeve: it's a good case if you want to take your Kindle DX with you on your trips. It's pretty solid in that regard, but I personally do prefer flip cases.
TrendyDigital Kindle DX Leather Cover: it's a slim and sturdy case for Kindle DX that makes it easy to read your Kindle DX from all angles.
What's your favorite Kindle DX case?
Disclaimer:
Our articles may contain affiliate links. Please read our disclaimer on how we fund this site. As an Amazon Associate, we earn from qualifying purchases.