ViewText: Making Web Content More Readable
0
Just because you enjoy reading content on the Internet does not mean you have to fight your way through lousy layouts, ads, and other issues your favorite sites force you to deal with. ViewText is a simple tool that makes reading articles online more convenient. It extracts the main content of your favorite articles and gets rid of distractions.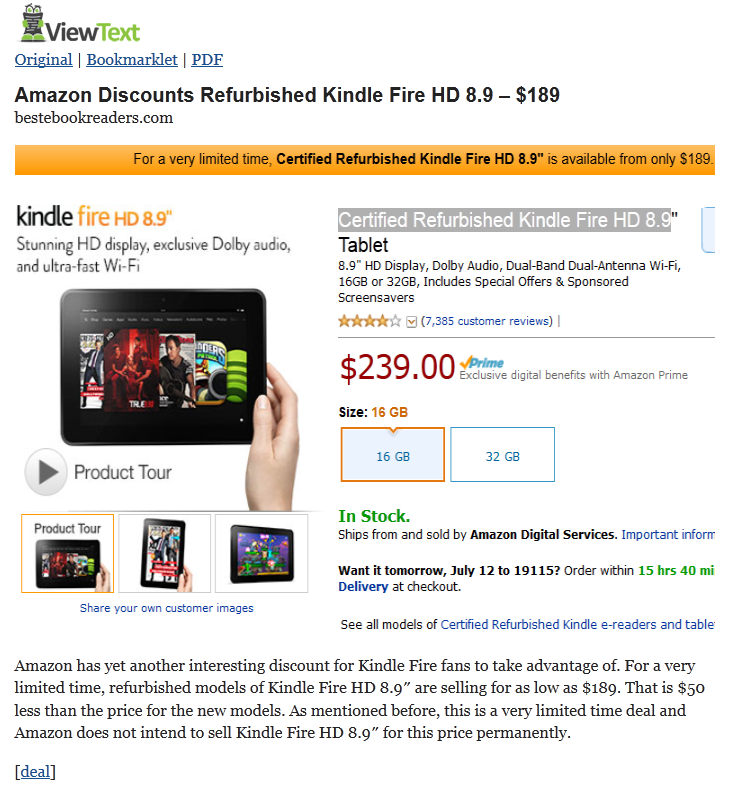 All you have to do is provide the tool with the URLs of the articles you would like to read, and you are set. It does have a PDF feature though it crashes on us as this time. As you can see in the above picture, while ViewText gets rid of ads and site layouts, it includes the content and images. It is not the fastest tool we have tested but makes reading blogs and online magazines easier.
Disclaimer:
Our articles may contain affiliate links. Please read our disclaimer on how we fund this site. As an Amazon Associate, we earn from qualifying purchases.