The NY Times Launches eBook Best-Seller Lists
0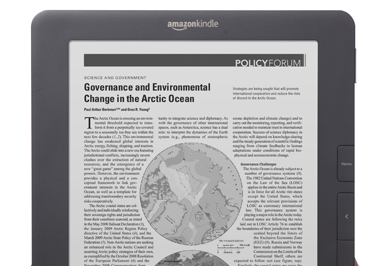 The year 2010 has been a huge year for e-books. Amazon has had a huge year with Kindle. Apple iPad has also played a role in helping e-books become more mainstream. With the New York Times launching ebook best-seller lists, ebooks seem to have finally come full circle.
The Times is a trusted brand within the book publishing industry and with consumers. As with all The Times's rankings, these additional lists will benefit from corroborative sourcing and we will watch for trends in the industry,
said Janet Elder, editor of News Surveys for The New York Times. Considering that ebooks have been beating hard-cover books' numbers on Amazon, this move was to be expected. The NY Times' new lists will track fiction and non-fiction ebooks. The information will be "compiled from weekly data from publishers, chain bookstores, independent booksellers and online retailers, among other sources."
This is great news for e-book lovers. For starters, publishers won't have too many excuses to delay the digital editions of their books. With ebook sales headed to $1 billion, the New York Times' latest move will provide the industry with even more momentum. Considering that color e-paper will be coming to top e-readers such as Kindle soon, the future is very bright for Amazon and other major players in this industry.
Let's hope publishers put aside some of their greed and don't go for more e-book price hikes.
Disclaimer:
Our articles may contain affiliate links. Please read our disclaimer on how we fund this site. As an Amazon Associate, we earn from qualifying purchases.