textPlus: Turn Your Kindle Into a Phone
0
by Cyrus
— 16 Apr, 2014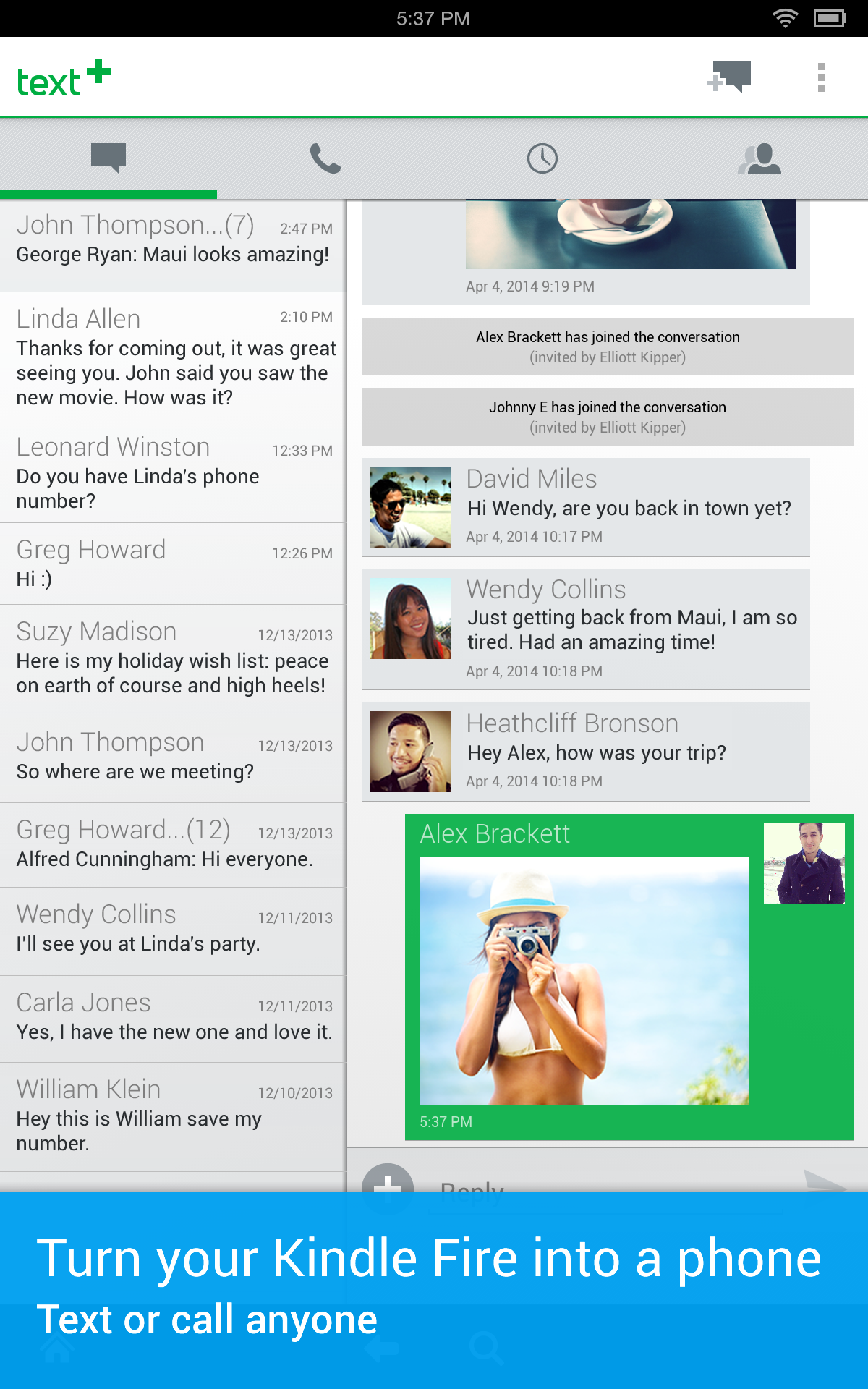 Most people use their Kindle to read books and keep up with their favorite content. With textPlus, you can turn your Kindle Fire device into a phone. Since you will be making calls over WiFi, there is no need to sign up for a data plan or pay additional fees. Users can send unlimited text messages to numbers in the U.S. and Canada. Messages and calls are synced across all your devices.
We're thrilled to be launching the next iteration of textPlus for Kindle Fire that truly turns Kindle Fire into a phone, making it easier and more convenient for our users to stay connected in non-traditional ways
textPlus gives you a new number. You can use it over WiFi and 3G/4G. The app is available for free at this time.
Disclaimer:
Our articles may contain affiliate links. Please read our disclaimer on how we fund this site. As an Amazon Associate, we earn from qualifying purchases.