Sony's 13 inch E-ink Slate: $1100?
0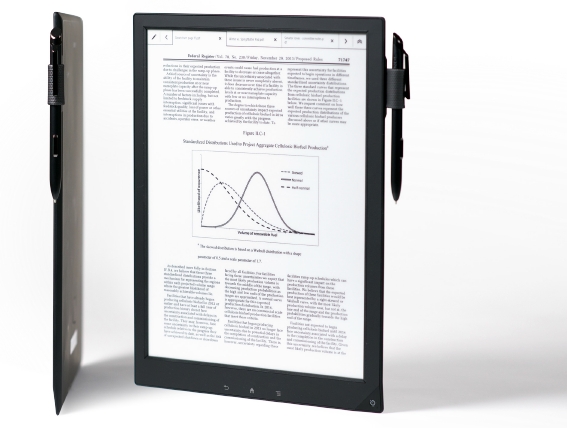 I remember the early Sony Readers. They used to cost much more than your average Kindle. That's why I am not surprised that Sony is bringing its digital paper E-ink slate to the U.S. for $1100. Worldox will be selling these devices. But since they are not a consumer product, it makes sense to charge that much for them, right?
To be fair, this device will have a 13.3 inch, 1600 x 1200 pixel display with optical touchscreen. You can use your digital pen on it. It seems the device only supports viewing and editing PDF files. While it sounds exciting, I am not sure I can justify the price.
[
via
]