Send To Kindle for Mac Released
0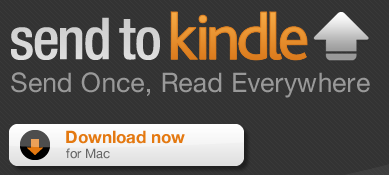 Sending documents to your Kindle or Kindle reading cloud is very easy, especially if you are a Windows user. The Send to Kindle app is more than capable of handling the job. With the release of Send to Kindle for Mac, Mac users will also have an easier time sending documents to their Kindle. You can use this app to send personal documents to your e-reader from a Mac computer. It has a drag & drop interface which is neat.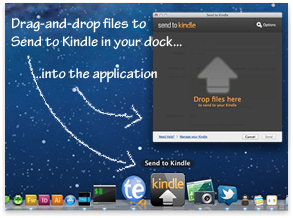 Send to Kindle also lets you print documents to your Kindle and is available through Finder as well. Once you install the app, it will appear on your Dock. The nice thing is you can use this to archive your documents in the cloud and download them to your Kindle device or Kindle app.
Send to Kindle is a free application and does not require too much space. You will need Mac OS X v10.6 (Snow Leopard) or Mac OS X v10.7 (Lion) to get this to work though.
Disclaimer:
Our articles may contain affiliate links. Please read our disclaimer on how we fund this site. As an Amazon Associate, we earn from qualifying purchases.