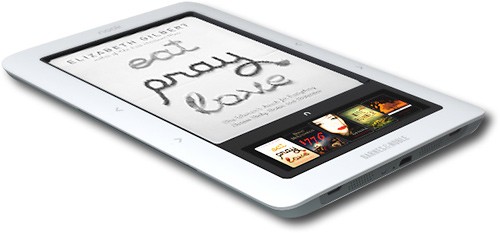 When B&N released NOOK color, many experts expected the company to wind down its mono-color e-reader. B&N is not doing that just yet, but it is discontinuing NOOK 3G. At least if the report by Engadget proves to be accurate. 3G e-readers are quite convenient for those who spend time on the road and do not want to look for WiFi hotspots in their area. These days WiFi is almost everywhere. Besides, people do not mind paying $50 or so less to get their hands on the WiFi version of their favorite e-book reader.
At this point, we are not even sure NOOK 3G is worth going for. For starters, B&N could potentially introduce new NOOK models with better screens (if not, there is always Kindle). Many experts believe that B&N may be losing money on its e-reader products. If that is the case, we can't blame the company for trying to adopt a more conservative approach. But if we were to bet, we'd put our money on B&N introducing new E-ink NOOKs in the near future.
Disclaimer:
Our articles may contain affiliate links. Please read our disclaimer on how we fund this site. As an Amazon Associate, we earn from qualifying purchases.