Microsoft Surface 2 Coming: Rumors
0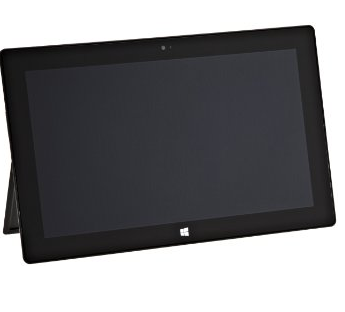 The first generation Microsoft Surface tablets did not exactly do as well as Microsoft was hoping. Windows 8 has not been a game changer for the company either. Microsoft is not giving up easily though. The company is expected to announce new Surface tablets today. Most experts expect Microsoft to release faster and cheaper options to breathe new life into the Surface brand.
Surface Pro 2
Not surprisingly, the Surface Pro is going to be an expensive tablet with a Haswell processor inside. That means Surface Pro 2 buyers should expect to get a better battery life on their device. The screen size is not expected to change though. You should be prepared to part ways with at least $799 to get one of these tablets.
Surface Mini
Mini tablets are becoming more popular these days. The iPad mini is already one of the best selling tablets on the market. The Surface Mini will have a 8 inch screen with an ATOM processor inside. It will most likely run Windows 8.1.
Surface RT 2
Microsoft should have done a better job educating customers about the original Surface RT. Unfortunately, Microsoft might not put this line out of its misery yet. But these tablets are expected to be more affordable. Will shoppers bite? That's another story.
I can't say we are too excited about the upcoming Surface tablets. As always, we will be ready to review them on our YouTube channel once they are released. The new iPad, Kindle Fire, and Nexus 10 tablets are going to get much more attention though.
Disclaimer:
Our articles may contain affiliate links. Please read our disclaimer on how we fund this site. As an Amazon Associate, we earn from qualifying purchases.