Kobo Addresses Borders Bankruptcy Issue
0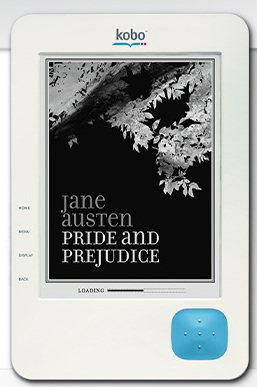 As we reported a while ago, Borders is in a big trouble. Borders has had to file for bankruptcy to restructure and hopefully come out better off from the other side. While most e-book fans have relied on Amazon and B&N stores to buy their books, there have been some who picked up Kobo devices and bought their e-books through Borders. What will happen to those e-books now that Borders is going bankrupt? Apparently, they will be safe. That is if the Kobo team is right:
Your ebook library is perfectly safe. The Borders ebook experience is powered by Kobo, an entirely separate company from Borders. Kobo is financially secure and will continue to maintain your ebook library no matter what happens.
Since Kobo reader was being sold at Borders, many have come to assume that Kobo is dependent on Borders to survive. That is not the case as Kobo is an independent company.
Nothing. Kobo is an independent, financially secure company that provides a Global eReading Service. Today will be another day filled with books being downloaded every second by Kobo users in over 100 countries… Kobo is an independent, financially secure company that has huge vision to provide the best eReading experience in the world. We are focused on growing our share of the global eReading market every day. We have dozens of partners worldwide, crossing many sectors – book retail, consumer electronics, telecom, and general merchandise retail. As Borders is a minority investor and a minority of global revenues we see more upside in our future than downside from today's news.
Kobo customers will continue to have access to their e-books. They can also continue using their Kobo apps on other tablets and handheld devices. It seems all is well in Kobo's world at this point though Kobo eReader owners may want to switch to Kindle already. It is a much superior product.