Kindle Voyage Already Sold Out?
0
Amazon has introduced its best E-ink e-reader in Kindle Voyage. The device has a brilliant display and better hardware components. But it does cost $199. That does not seem to be deterring people from buying it though. In fact, Amazon has announced that today's orders will ship the week of November 23rd. If my math is correct, that is 2 months from now.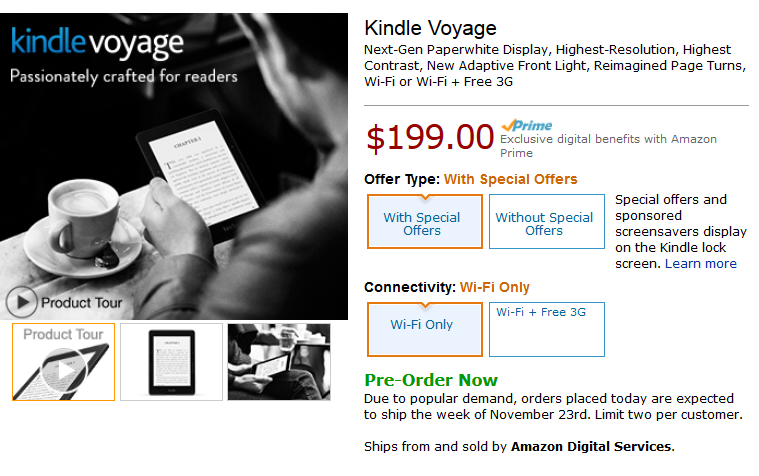 For those of you sitting on the fence about this one, the new Kindle has a high resolution display, adaptive front-light, PagePress, and a battery that should last weeks. It is still too expensive for my taste. Nevertheless, it does make a great gift for book lovers in your life.