Kindle Fire HD 2 vs. Kindle Paperwhite 2: Your Choice?
0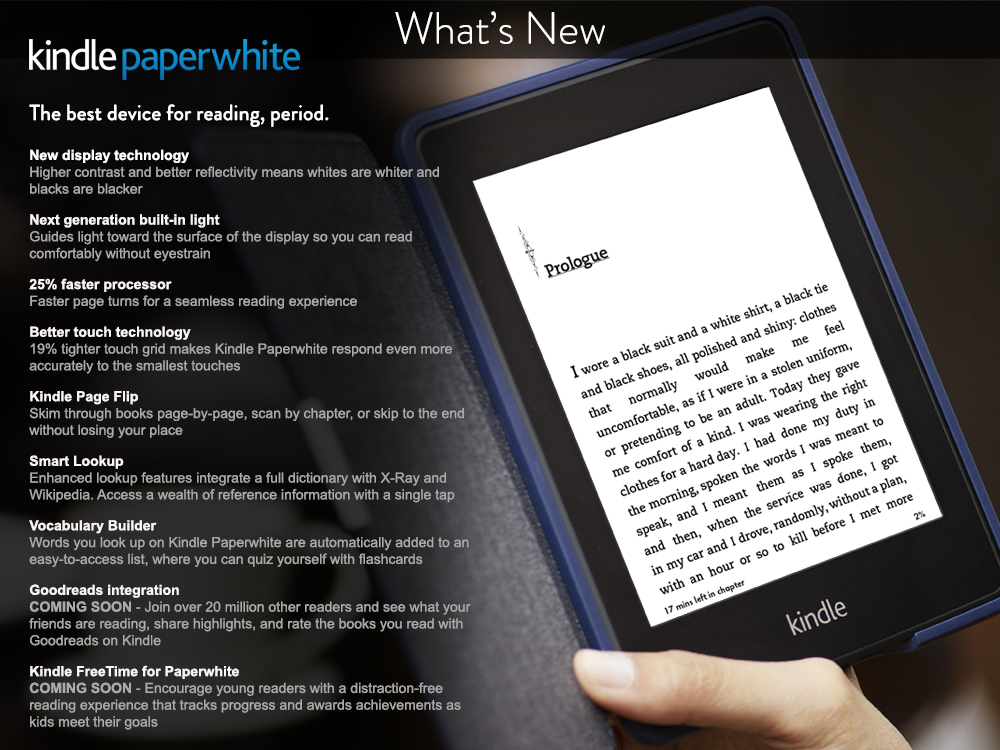 The new Kindle Paperwhite is going to start shipping in a couple of weeks. It has a faster processor, better built-in light, parental controls, and a higher resolution display. It is not the cheapest e-reader around though. Even with special offers, you will have to part ways with $119 to get one of these. Let's not forget that the new Kindle Fire HD is also coming out soon. The device will have an improved display, Android 4.2.2, and a quad core Qualcomm Snapdragon 800 processor. Amazon has been selling millions of tablets and e-readers in the past few years. But tablets do have the upper-hand.
For me, the choice has never been clearer. For a long time, I was a fan of almost every new E-ink e-reader that Amazon made. The first generation Kindle Paperwhite did have some glaring weaknesses and left a lot to be desired. Amazon will surely address those. I am not sure I am ready to go back to E-ink readers again though. While devices such as Kobo Aura HD and Kindle Paperwhite are great for reading books, they are simply too small for my taste and often too slow. Let's not forget you don't get apps.
The new Kindle Paperwhite has almost everything you need to read books at home and on the go. It does not replace a tablet though. A Nexus 7 FHD + Kindle Paperwhite is the combo I would recommend to people shopping for new tablets and e-readers. If you can afford only one device and need more than just an e-reader, you may want to skip the new Kindle Paperwhite.
Your turn: Kindle Paperwhite or Kindle Fire HD 2?