KeMice: Keyboard + Mouse Hybrid for Smartphones & Tablets
0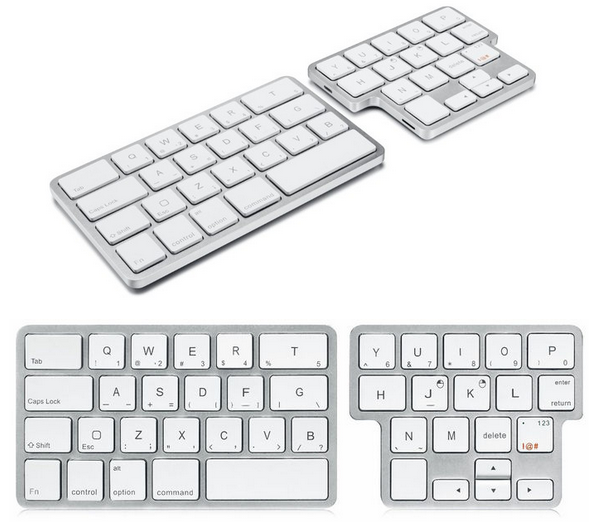 Have you ever tried to type large amounts of text using your smartphone or tablet? While you do get a digital keyboard for typing, you are going to have a hard time typing as fast as you can. Getting a decent keyboard for typing on the go is a good idea. The KeMice is more than just a keyboard. It is a hybrid accessory with two parts and an ergonomic design. It is small, so you can take it with you conveniently.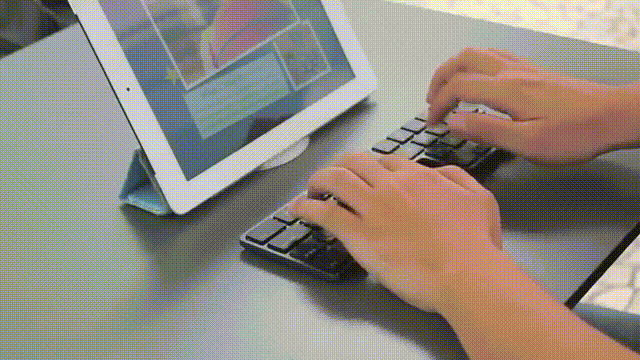 KeMice has a portable design. You get two pieces, one for left hand and one for right hand typing. The design is ergonomic so your hands don't get tired. You do probably want to invest in a decent stand to hold your tablet though. The mouse has been built into the right hand side of the keyboard for your convenience. When you type, KeMice is a keyboard but when you move it, it acts as a mouse.
The KeMice has an innovative design and could make you a more efficient typist on the go. If you hate using your tablet's digital keyboard to type, you might find the KeMice useful. The team behind this product is seeking funding for it on Indiegogo.
Disclaimer:
Our articles may contain affiliate links. Please read our disclaimer on how we fund this site. As an Amazon Associate, we earn from qualifying purchases.