iWatch Coming In September for $200?
0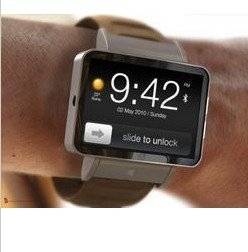 Many folks have been waiting to see what Apple is up to with its iWatch. The HealthKit was announced just a few days ago, so we know Apple is going to release a device that will be a health tracker. But how much will it cost? According to Cantor Fitzgerald's Brian White, Apple will launch an iWatch for $199-229. He suggests that the first iteration of the iWatch will be more of a companion device, so it will require a connection to an iPhone.
Brian also suggests that Apple will release a 5.5″ iPhone this fall. Whether that turns out to be true is anybody's guess. The iWatch being just a companion device with the limitation mentioned is a bit disappointing though.