Free Audio Books: 10 Audiobook Websites
0
Many of our readers are e-book addicts. That's a good addiction to have. You could use your e-readers such as Kindle or NOOK to keep up with your favorite books at home and on the go. Audiobooks are quite fun too. The fact that you can listen to them while working or driving is a huge plus. You could spend a ton of money buying new audiobooks. There are plenty of free audiobook sites available as well. These 10 sites provide you with a ton of awesome audiobooks to enjoy anywhere: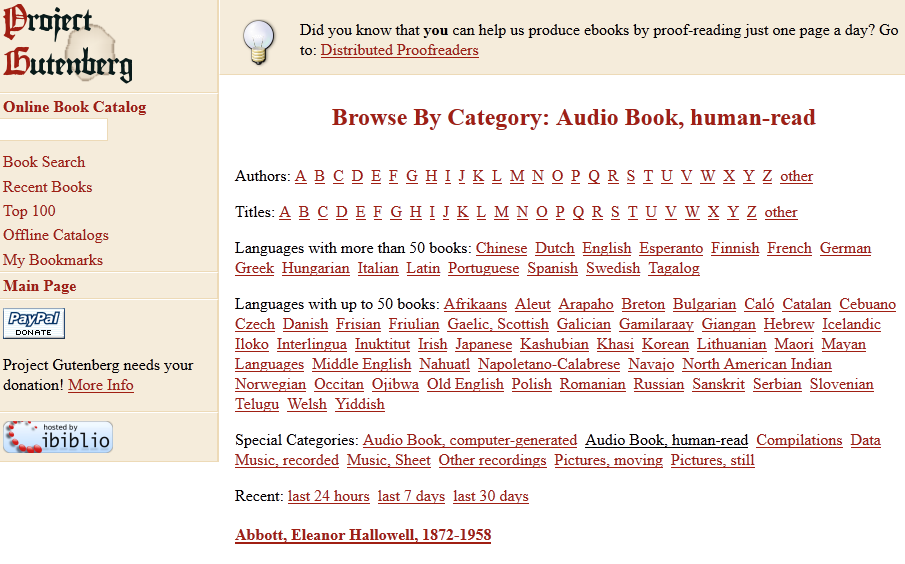 Project Gutenberg: this site not only has plenty of e-books but also works with other sites to create audiobooks. Plenty of classic works are available through the site.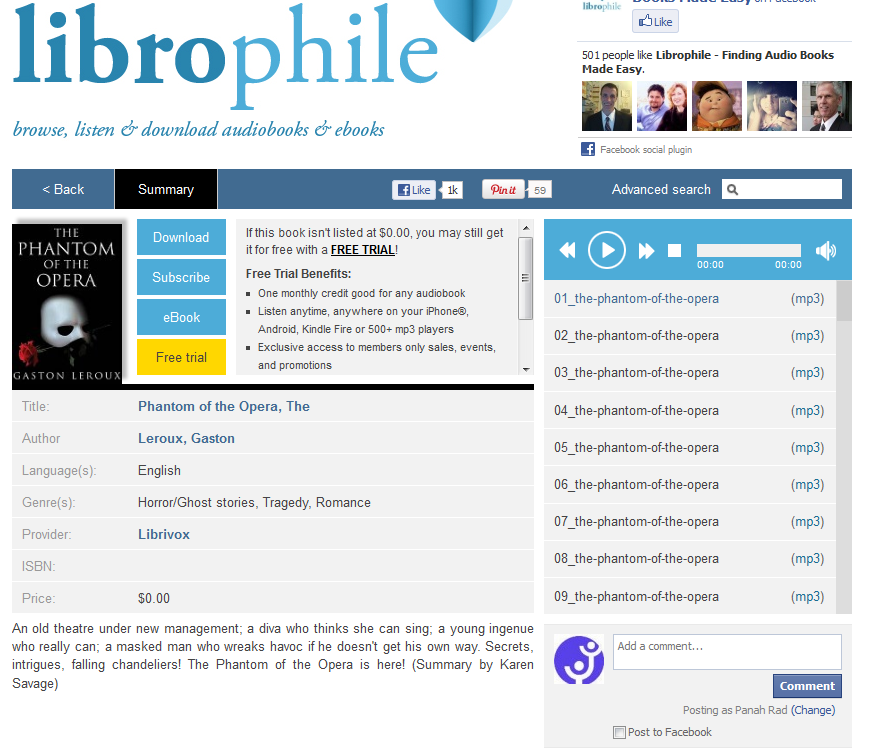 Librophile: provides you with legal free audiobooks to take advantage of on your computer or mobile device. You can listen to chapters online to get a taste.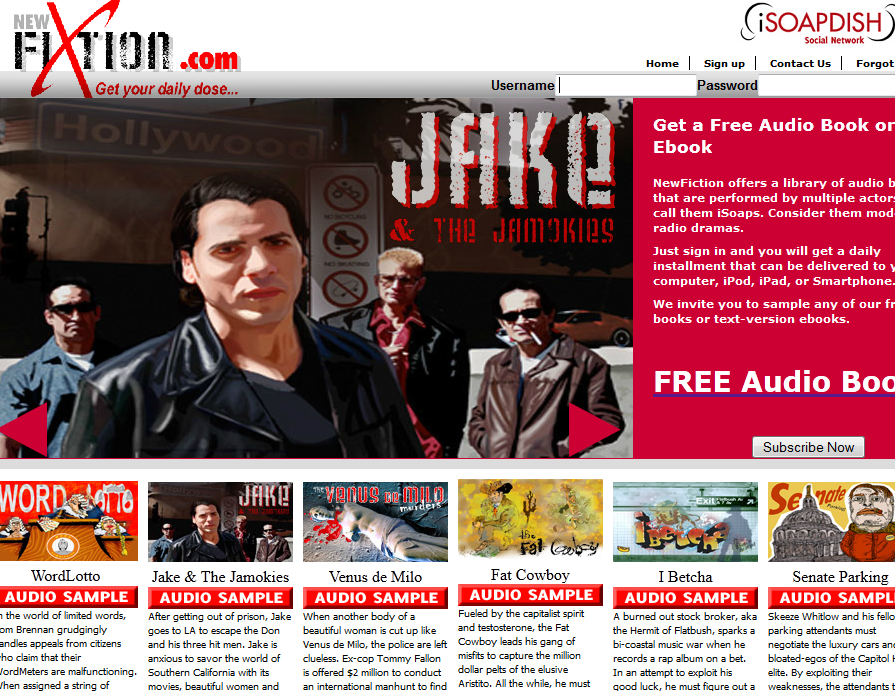 NewFiction: provides you with free audiobooks in episodes. Just sign up to get your daily dose. You can take advantage of the content on your computer or smartphone.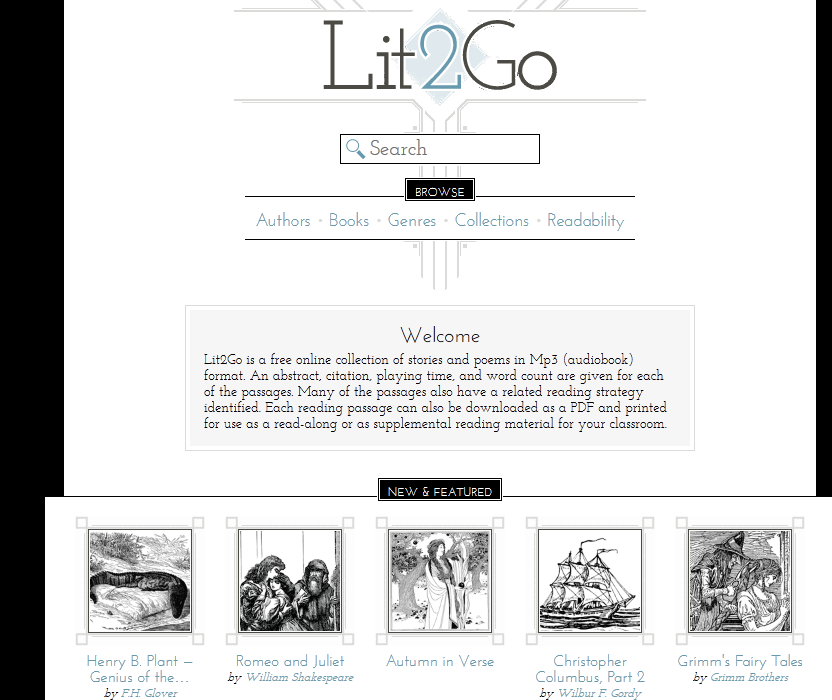 Lit2Go: if you enjoy literature and poems, you are going to enjoy this site. You can search through its listings by author, genre, and readability level.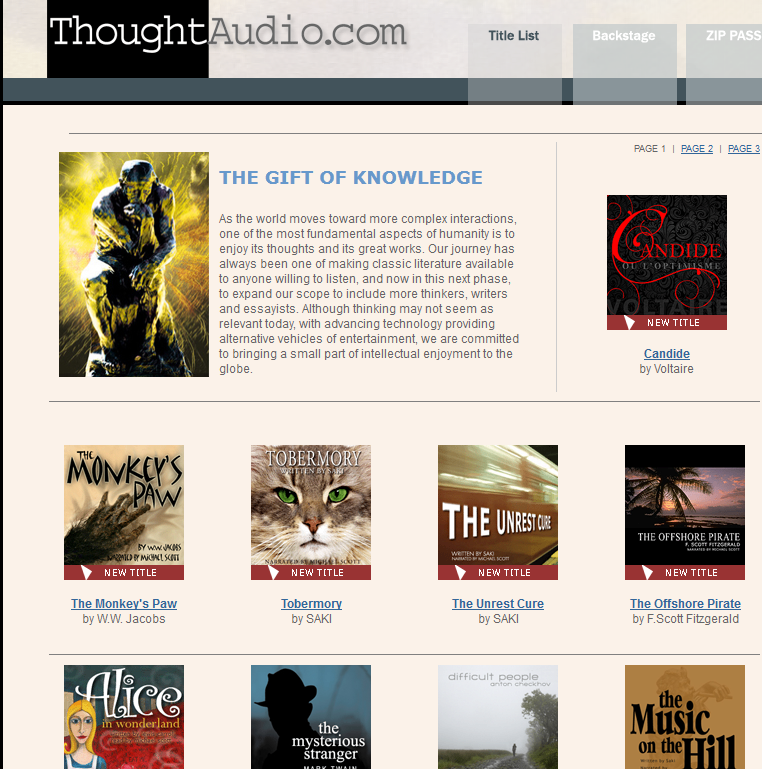 ThoughtAudio: a cool audiobook website with classical works. Whether you are interested in studying the work of Nietzsche, Ayn Rand, or H.G. Wells, this site has you covered.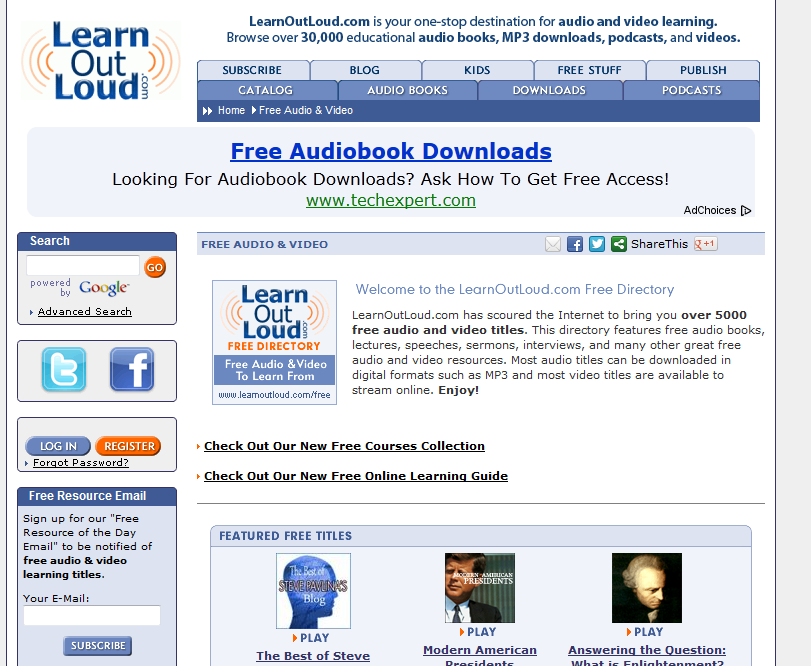 Learn Out Loud: has over 30k titles from hundreds of authors and publishers for you to choose from (5000k free). It covers educational audio books, podcasts, and more.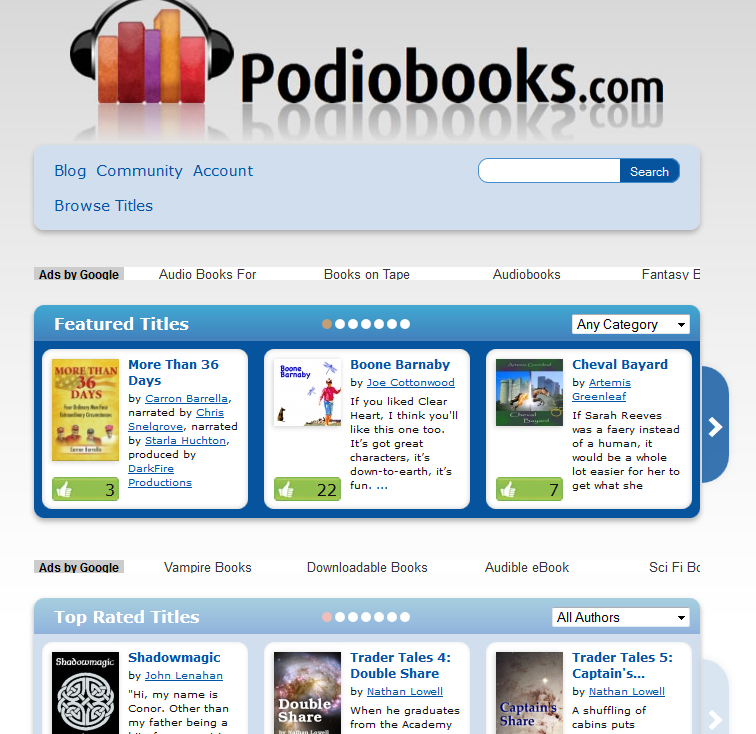 Podiobooks: another site for serialized audio books. You can listen to book podcasts on your computer or device. You could also keep up using Google Reader.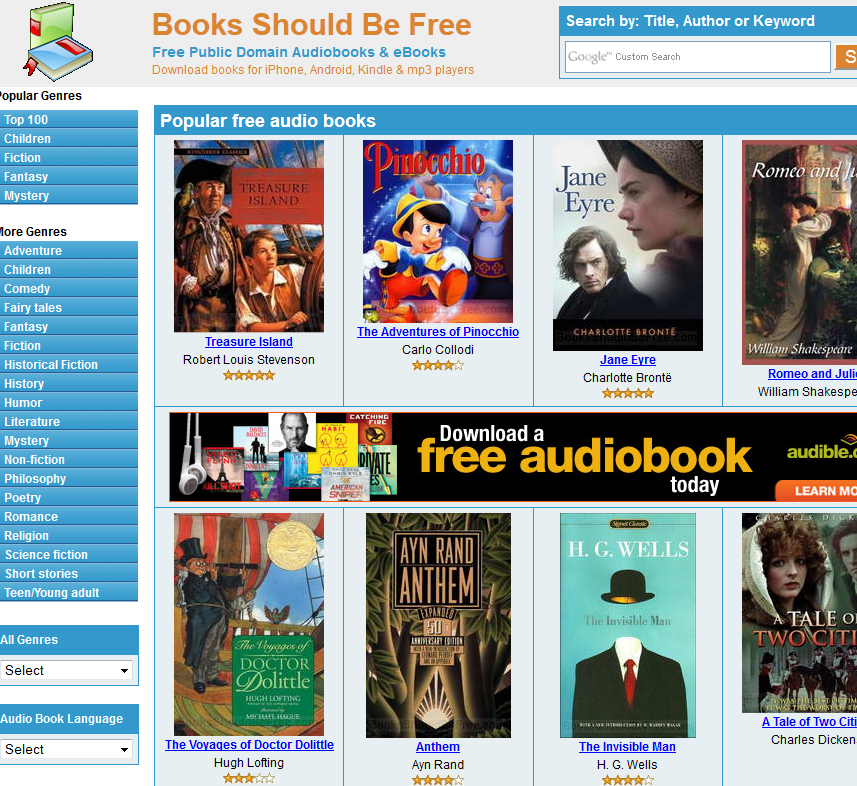 Books Should Be Free: this awesome site covers free public domain e-books and audiobooks. The titles are available for iPhone, Android, Kindle, and other mp3 players.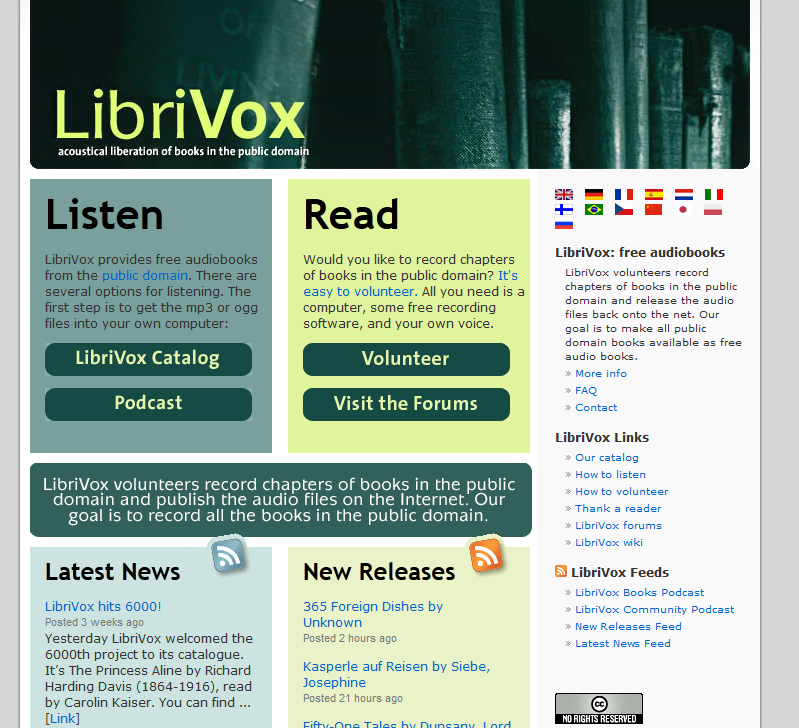 LibriVox: another website for those of you looking to get your hands on public domain titles. The site is driven by volunteers.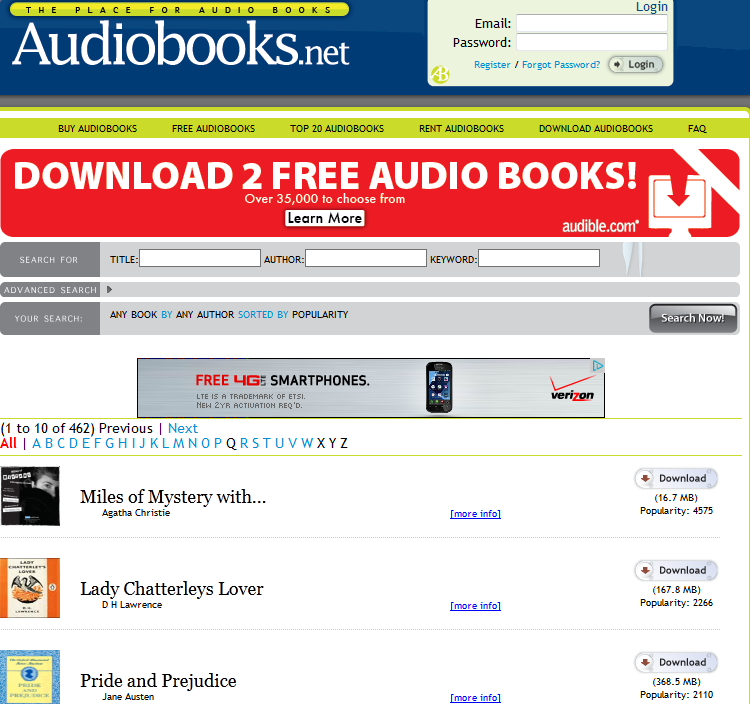 Audiobooks.net: as the name suggests, this site is all about audio books. It includes premium audiobooks too. The good news is the user interface is simple to navigate, so you can find free audiobooks easily.
There are plenty of other places you can visit to find free audiobooks. You could also buy audiobooks if you prefer recent titles. The above sites are worth checking out if you are looking for new content to listen to.
Disclaimer:
Our articles may contain affiliate links. Please read our disclaimer on how we fund this site. As an Amazon Associate, we earn from qualifying purchases.