E-ink's 13.3″ Flexible Electronic Paper Display
0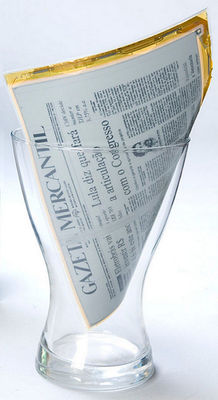 We have been waiting for quite some time to see flexible e-paper devices make it to the market. How fun would it be to hold a Kindle device with a flexible display? We are not there yet. But E-ink is launching a new flexible e-paper display called Mobius. We are talking about a flexible 13.3 inch digital paper.
We have been working with Sony for over 10 years, and we are extremely happy to bring this technology to mass production … Development of this new digital paper product by Sony confirms our belief that the ePaper market is still strong.
explained Giovanni Mancini, director of product management for E Ink Holdings. The display is lightweight and thin. Devices using it can handle drops better. Mass production of these displays will start in 2013. When we will see products people can buy in this side of the world? That is not clear.
Disclaimer:
Our articles may contain affiliate links. Please read our disclaimer on how we fund this site. As an Amazon Associate, we earn from qualifying purchases.