E-Books With DRM Fail When Credit Cards Expire?
0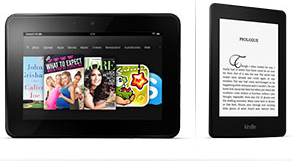 Many e-book buyers are not a fan of DRM technology. It makes life miserable for many of us who would love to support authors by buying their e-book titles. While authors should have the right to protect their works, using DRM is not the best way to go. As the Consumerist has put it, Digital Rights Management is simply anti-consumer.
Yesterday, I tried to download an ebook I paid for, and previously put on my Nook, a few months ago. When I tried, I got an error message stating I could not download the book because the credit card on file had expired. But, I already paid for it. Who cares if the credit card is expired? It has long since been paid for
This story was reported by the Consumerist. This is the kind of story that turns people who may be close to adopting e-readers away. After all, if you don't own what you pay for, what's the point of investing in digital e-book platforms. Of course, there are ways to break DRM but that is usually not allowed on paper.
We highly doubt that B&N is the only company with this problem. There are many DRM horror stories out there. Will these publishers and e-book sellers ever learn their lesson? That is another story.
Disclaimer:
Our articles may contain affiliate links. Please read our disclaimer on how we fund this site. As an Amazon Associate, we earn from qualifying purchases.