E-Book Prices Are Not Dropping Fast Enough?
0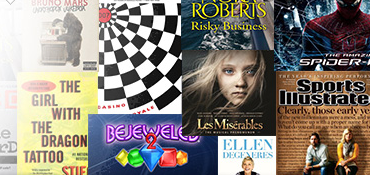 We have argued in the past that e-books are too expensive and need to be a bit cheaper for the adoption rate to pick up. Things have changed a lot since then. We all would love to pay less for e-books. But not all e-books are going for $9.99 these days. In fact, many are priced a whole lot less. The Department of Justice has already spanked some large publishers for colluding to fix e-book prices. But e-book prices are not falling as fast as some expected.
Prices have selectively fallen but not as broadly or drastically as anticipated…The $10 floor that publishers fought so hard to maintain for popular new novels is largely intact,
explained the New York Times' David Streitfeld. The growth rate of e-books isn't as fast as it once was. Amazon simply can't afford to lose more money on content. The company faces more competitors as well, some of which are willing to match Amazon's prices. That is a lose-lose situation for all players involved. Publisher still exert power over e-book prices too.
E-book prices will most likely drop in the near future. E-book readers and tablets are getting cheaper, which could lead to more people adopting e-books. High e-book prices could only turn new adopters off though.
Disclaimer:
Our articles may contain affiliate links. Please read our disclaimer on how we fund this site. As an Amazon Associate, we earn from qualifying purchases.