Can Ultrabooks Challenge E-Readers?
0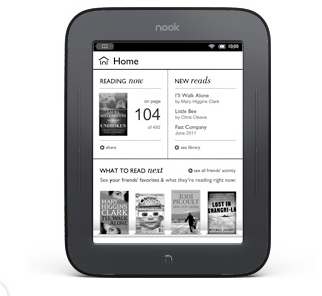 Tablets have been doing a very good job challenging dedicated e-readers such as Amazon Kindle. Apple iPad is already the king of the tablet market and is a very formidable e-reader too. B&N, which is behind one of the best e-ink e-readers on the market, has had a lot of success with its budget tablet (NOOK Color). Even the new NOOK offers some tablet-like features. Not to be outdone by tablets, Intel is turning its focus to Ultrabooks.
Ultrabooks are expected to be ultra thin. Many folks have been using their laptops to read e-books for years. It does not offer them the best reading experience. At the same time, a laptop is capable of doing much more than a dedicated e-reader. Ultrabooks will not only be super portable, they will have a lot of power inside. Intel's next generation chips, Haswell line, are expected to show up in Ultrabooks starting 2013. These chips are much more energy efficient than current processors.
Engadget posted a video of what is considered one of the first Ultrabooks. Asus UX21 is quite slim but it has the same short-comings as other laptops and tablets when it comes to e-reading. But devices such as Kindle and NOOK 3 are not for everyone. Ultrabooks could have a place.
Disclaimer:
Our articles may contain affiliate links. Please read our disclaimer on how we fund this site. As an Amazon Associate, we earn from qualifying purchases.