Apple's iPad Mini Blunder?
0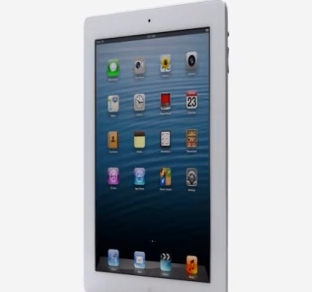 Apple finally announced the new iPad and iPad mini products after weeks of speculation. It did not even do a good job hiding its secrets. Most of us who follow Apple blogs knew what to expect. The introduction of the iPad 4 was a bit of a surprise. But almost all iPad mini information were covered in the news weeks prior to the event. Apple had a huge chance to strike a big blow to its Android rivals with a competitive price for the new gadget. While the device will sell at $329, it won't be pushing Amazon and Google to a corner.
Apple is a premium brand. The company is not in the business of making cheap products. It does seem that $329 was the lowest price that would work. But under its new management, the company seems to have less common sense with its pricing tactics. The iPod Touch is now available for $299 while the iPad 2 is going for $399. This is only going to confuse shoopers.
The iPad mini is a beautiful gadget. But on paper, it does have some inferior parts in comparison to the Nexus 7. Google hasn't even started firing back. While it is true that those who have invested a lot of money in iOS won't be going to Android anytime soon, Apple has priced its new gadget high enough for some to entertain the idea. The good new is Apple will probably reduce the price sometime down the line. It is always easier to ask customers to play less than more. But the hardware could have been a bit better.
Overall, the iPad mini is a mixed bag at best. Will it take sales away from other iPads? We will have to wait and see.
Disclaimer:
Our articles may contain affiliate links. Please read our disclaimer on how we fund this site. As an Amazon Associate, we earn from qualifying purchases.