Apple iPad Dethrones Kindle
2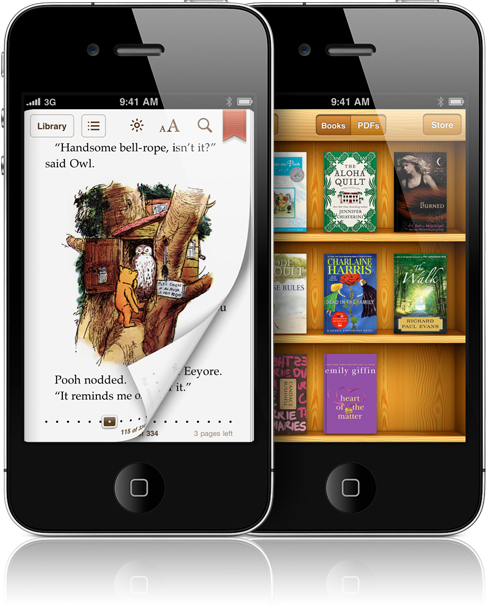 Amazon Kindle's days of dominating the e-reader market seem to be all but over. When Amazon launched Kindle a couple of years ago, its timing could not have been better. The e-book reader market was stagnant at that point and Sony was not able to get its e-reader to go mainstream. Kindle has been impressive in the past couple of years, but it took Apple iPad a very short time to pass it.
According to Susquehanna Financial Group, Apple has already sold more iPad units than Amazon has Kindles:
Last night, Apple stated it has shipped 3.27 [million] iPads since the April product launch, surpassing our estimate for an installed base of [around 3 million] Amazon Kindles to date despite supply constraints
It's not all doom and gloom for Amazon. The company has managed to get some momentum behind Kindle by lowering its price to $189. Kindle is still one the best e-book readers on the market no matter how shiny the iPad and other e-readers get. Besides, Amazon is making a boat-load of profit from its e-book sales:
Kindle device sales have also accelerated recently, with the growth rate of Kindle units up 3x since the June 21 price reduction from $259 to $189…. As Amazon offers more than 630,000 e-books to readers, it has a considerable selection advantage relative to Apple's far narrower title base of 75,000, suggesting Amazon has benefited short term from the iPad's momentum.
Let's face it. The iPad will blow Kindle out of the water in the very near future. That does not mean that all those units will be used to read e-books. The iPad is an entertainment device after all. Besides, Amazon can still sell its e-books on iPads as long as it can get people to install and use Kindle app on their devices. So Amazon's priority needs to be on making Kindle app the best e-reader app around.
Amazon has argued that Kindle's e-ink screen offers a much better reading experience than anything one can get from iPad's LCD display. That is certainly true. Will that make people pick Kindle over iPad (considering that the iPad is a multi-purpose device)? That remains to be seen.