Amazon Registers KindleAir.com, Rumors Heat Up
0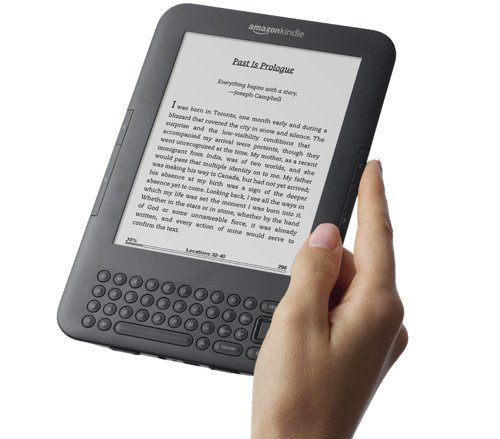 Amazon registering domains under the radar is nothing new. All top companies use third party brand monitors to register and acquire brand related domains. The company has recently registered KindleAir.com through MarkMonitor. Not all the domains registered for Amazon are for new products but this one sound particularly interesting. We have all seen what Apple has done with its Macbook Air. Is Amazon working on an even slimmer Kindle?
Apple has used the word "Air" for its cloud-based services too. Kindle Air could stand for a cloud-based services tailored towards the needs of Kindle owners. It is no secret that Amazon is bringing an Android tablet to the market in the next few months. Two new Kindle models are in the works (one with a touchscreen display) too.
We are hoping Kindle Air is a cloud-based e-book subscription service for Kindle customers. We have all seen music and video subscription plans implemented by others in the past. Amazon is a unique position to offer a similar service for e-books. This is just a rumor at this point though. We will find out what Amazon is up to in the very near future.
Have you got any guess on what Kindle Air will stand for?