Amazon Prime Now: One Hour Delivery
0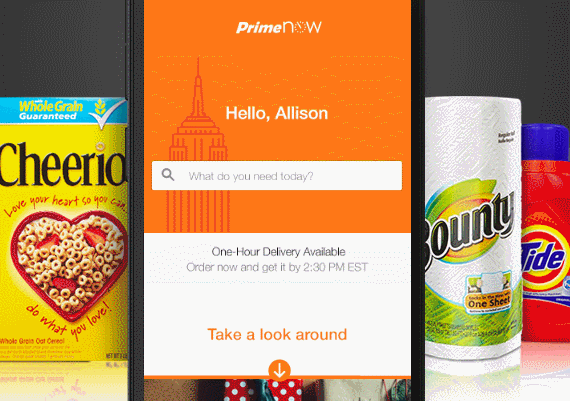 So you thought Amazon Prime's 2-day shipping was convenient? With Amazon Prime Now, you can now get items in under an hour. You can now get paper towels, toys, books, and batteries under an hour. Sure, not everything is covered, but this is a good start. Amazon is launching Prime Now in select areas of Manhattan today. Here is how it works:
All Prime members can immediately download the Prime Now app, available on iOS and Android devices, and will be notified when the service is available in their local area. Prime Now is available from 6 a.m. to midnight, seven days a week. Two-hour delivery is free and one-hour delivery is available for $7.99.
Amazon promises to roll out the service to additional cities in 2015. No word on which other cities will get this service.