Amazon Fire Phone: Is It Worth It?
0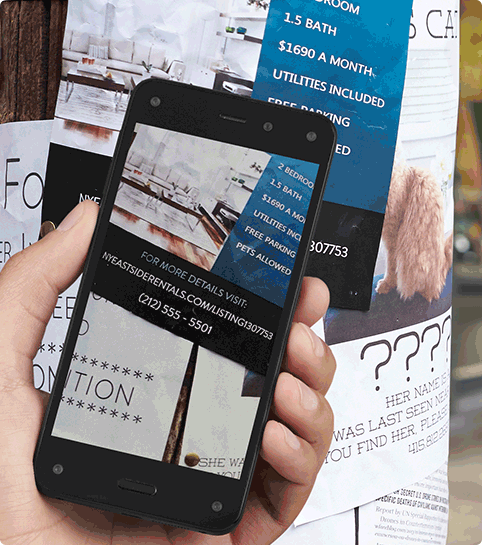 Amazon finally announced its Fire phone yesterday. It looks like a smartphone but acts like a shopping device for Amazon. The phone has decent specs and plenty of fancy features such as Dynamic Perspective and Firefly. As far as a consumption device goes, the Fire phone is up there with the best, especially if you love consuming the content Amazon has to offer.
Here are the specs for the Fire phone:
4.7″ HD LCD display, with 1280 x 720 resolution at 315 ppi
13 MP rear-facing camera
2.1 MP front-facing camera
Fire OS 3.5.0
Battery size: 2400mAh. Talk time: up to 22 hours
Sensors: dynamic Perspective sensor system with invisible infrared illumination, gyroscope, accelerometer, magnetometer, barometer, proximity sensor, ambient light sensor
Location services: GPS, Assisted GPS, GLONASS, Wi-Fi/Cellular location, and Digital compass
802.11a/b/g/n/ac Wi-Fi
Stereo speakers
You also get Mayday, X-Ray, Second Screen, and free unlimited cloud storage of photos taken with your Fire. ASAP can predict which movies and TV shows you'll want to watch and prepares them for instant playback. Firefly can recognize all kinds of things, with millions of products covered.
As you can see, Amazon's "3D phone" does have many innovative features. It still runs a modified version of Android. The device seems to be designed to sell you more Amazon content. I was quite disappointed with how it is priced. Let's not forget that the Fire phone is not exactly the sleekest Android phone around. AT&T exclusivity? Not sure what Amazon was thinking there. The good news is Amazon has one of the most popular sites around, so you can be sure the Fire phone will be pushed on that site in various ways. While Kindle Fire HDX tablets are pretty decent, I am not sure I'll ever be able to recommend this particular phone over other phones on the market.
Disclaimer:
Our articles may contain affiliate links. Please read our disclaimer on how we fund this site. As an Amazon Associate, we earn from qualifying purchases.