2011 E-Reader Predictions
1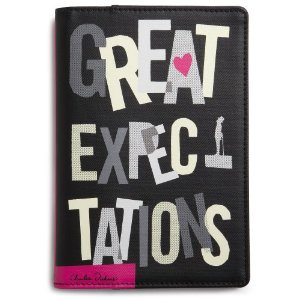 While the tablet market is becoming quite crowded, the e-reader market has become a two race horse between Amazon Kindle and Apple iPad. Both these devices are in the hands of millions of people. Amazon is banking on its E-ink based device to set itself apart for all the tablets on the market. With B&N losing its way with Nook Color, it is not tough to see which e-readers will continue to dominate in 2011. Unless a new revolutionary e-reader pops out of nowhere, 2011 e-book reader wars will be fought among:
Kindle 4:  Amazon has had its best year with Kindle 3 in 2010. It has not only sold a ton more of these devices, it has put a lot of pressure on its closest rivals. Kindle 3 is the most affordable e-book reader by Amazon so far. Kindle 4 could potentially take advantage of color e-paper technology. We expect the company to take Kindle DX to the next level, making it more attractive to college students and everyone else in the academics.
iPad 2: iPad 2 will pick up where iPad 1 left off. The new tablet by Apple will have an even better display and a more compact design. This tablet is expected to have a more powerful processor and multiple cameras for FaceTime.
Android tablets: Android tablets will finally put up a decent challenge against Apple iPad in 2011. HTC, Motorola, and ASUS are all expected to bring their iPad killers to the market in the next year. With Google books taking off, Android can be a huge platform for growth as far as ebooks are concerned. Amazon is rumored to be planning its own Android tablet as well.
Nook 3: Nook's future is hard to predict. Nook Color has gotten a lot of attention from the Android community. At the same time, it has turned off a lot of the original Nook's fans. While we can not see B&N going back to offering only e-ink readers in 2011, it would not be surprising to see it bring new color and e-ink e-readers to the market. 2011 is going to be a defining year for B&N (perhaps its last stand?).
Book 2.0 readers: more companies will focus on software rather than hardware in the ebook industry in the next few years. Android and iOS are powerful platforms to publish enhanced books on. Apple, Amazon, B&N, and Borders will most likely improve their e-reading apps significantly in 2011. But watch out for smaller players.
Have you got any e-reader predictions for 2011?
Disclaimer:
Our articles may contain affiliate links. Please read our disclaimer on how we fund this site. As an Amazon Associate, we earn from qualifying purchases.