Amazon To Sell Screen Ads on Kindle Fire?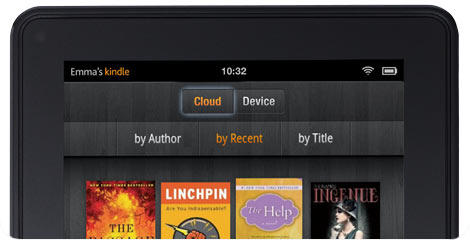 Those of you who have tried Kindle models with special offers know too well how Amazon run ads on those devices. The company now seems to be toying with the idea of selling ads on the welcome screen of the Kindle Fire. It is not going to be cheap by any means as Amazon is looking to charge $600k or so for this privilege.  That money would get advertisers a two month run time, covering both the front-page and Amazon's Special Offers inventory.
It will be interesting to see whether there will be too many advertising agencies interested in such an offer. Amazon does have a new Kindle Fire in the works. But it is not clear whether that will get these front-page ads as well. Not everyone is excited about the idea though:
It's kind of an expensive buy to not get a guaranteed audience and measurement … It doesn't comply with a lot of our necessary planning rigor,
one agency executive explained. It will be interesting to see how Amazon approaches this. Will the company offer its customers even more discount to run more ads? That remains to be seen.
People who visited this article also visited:
Past articles you may want to check out: